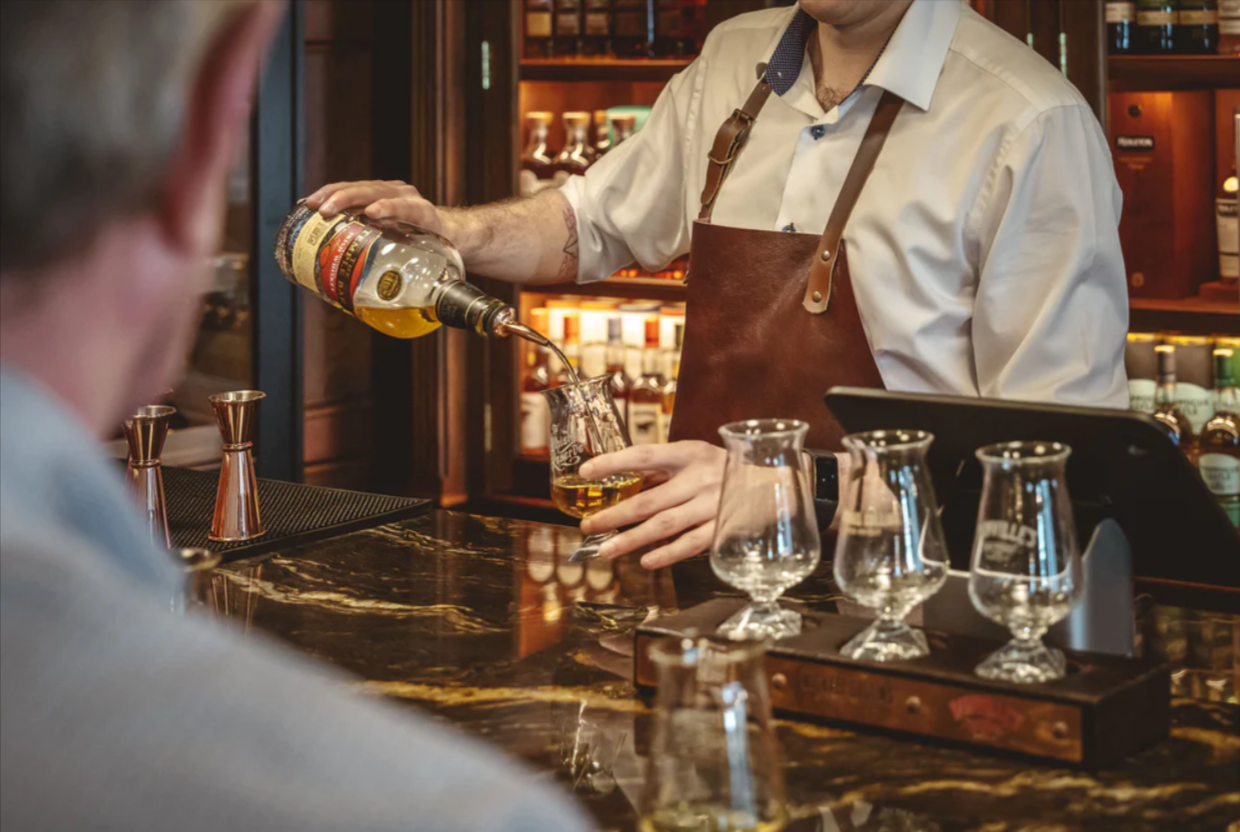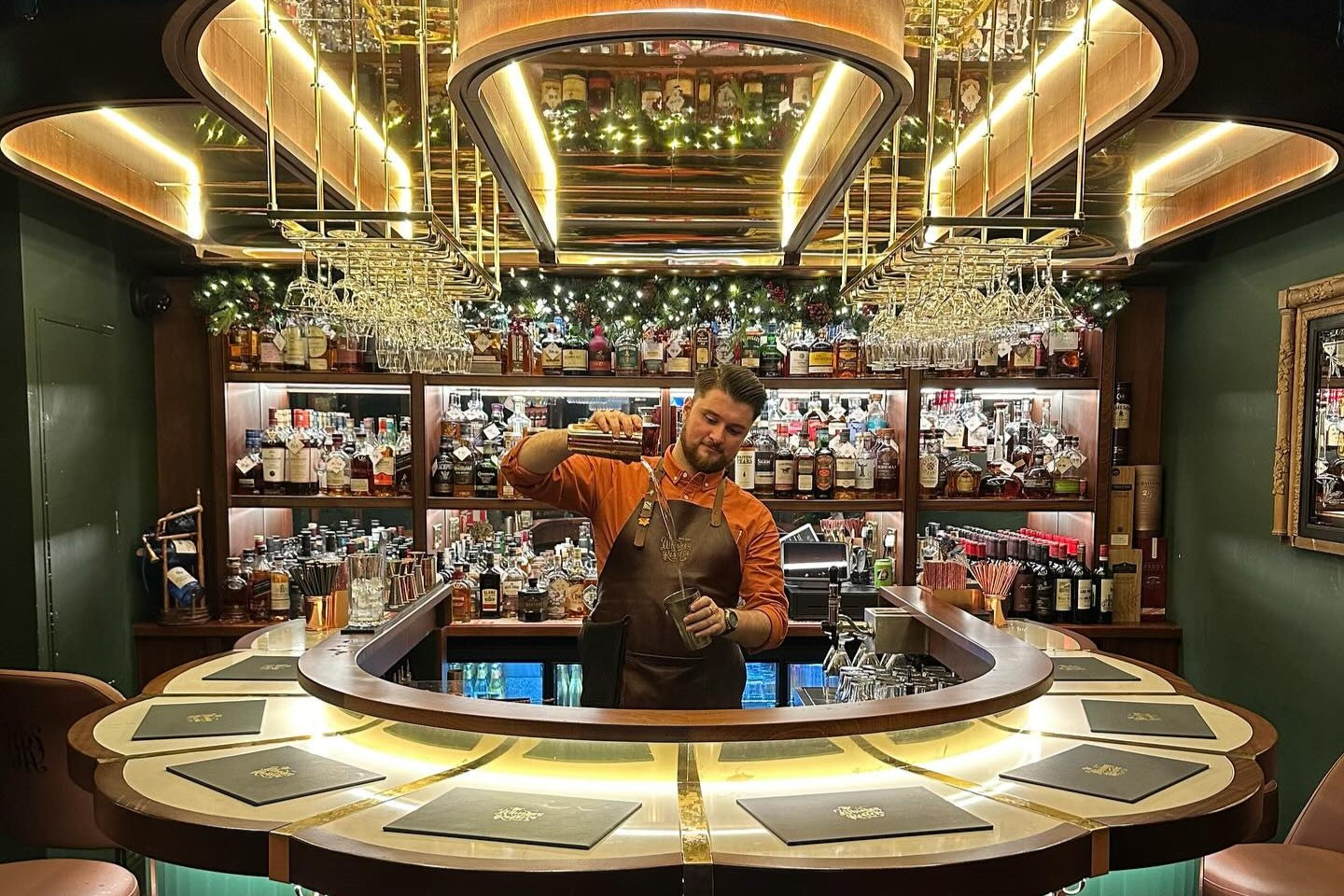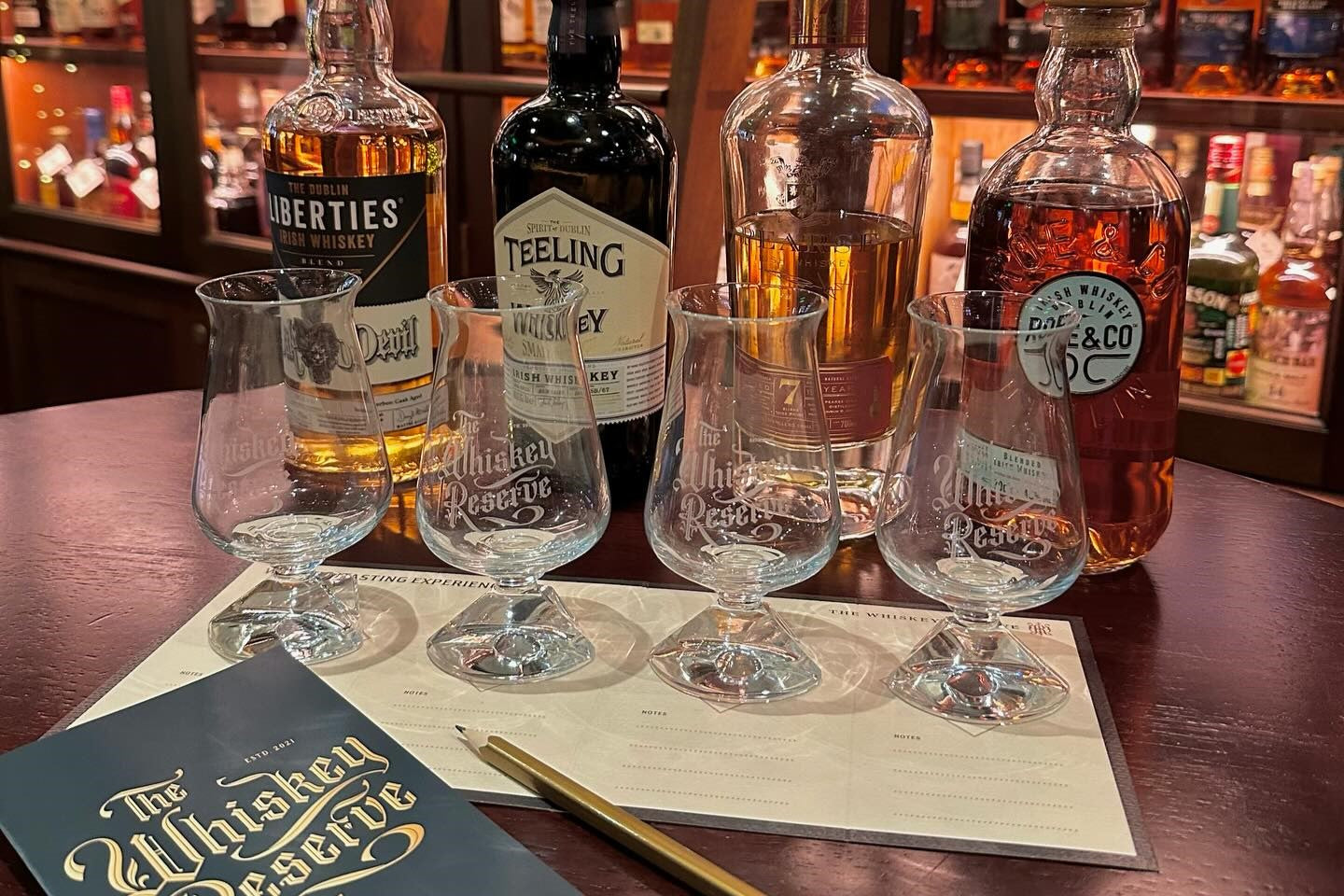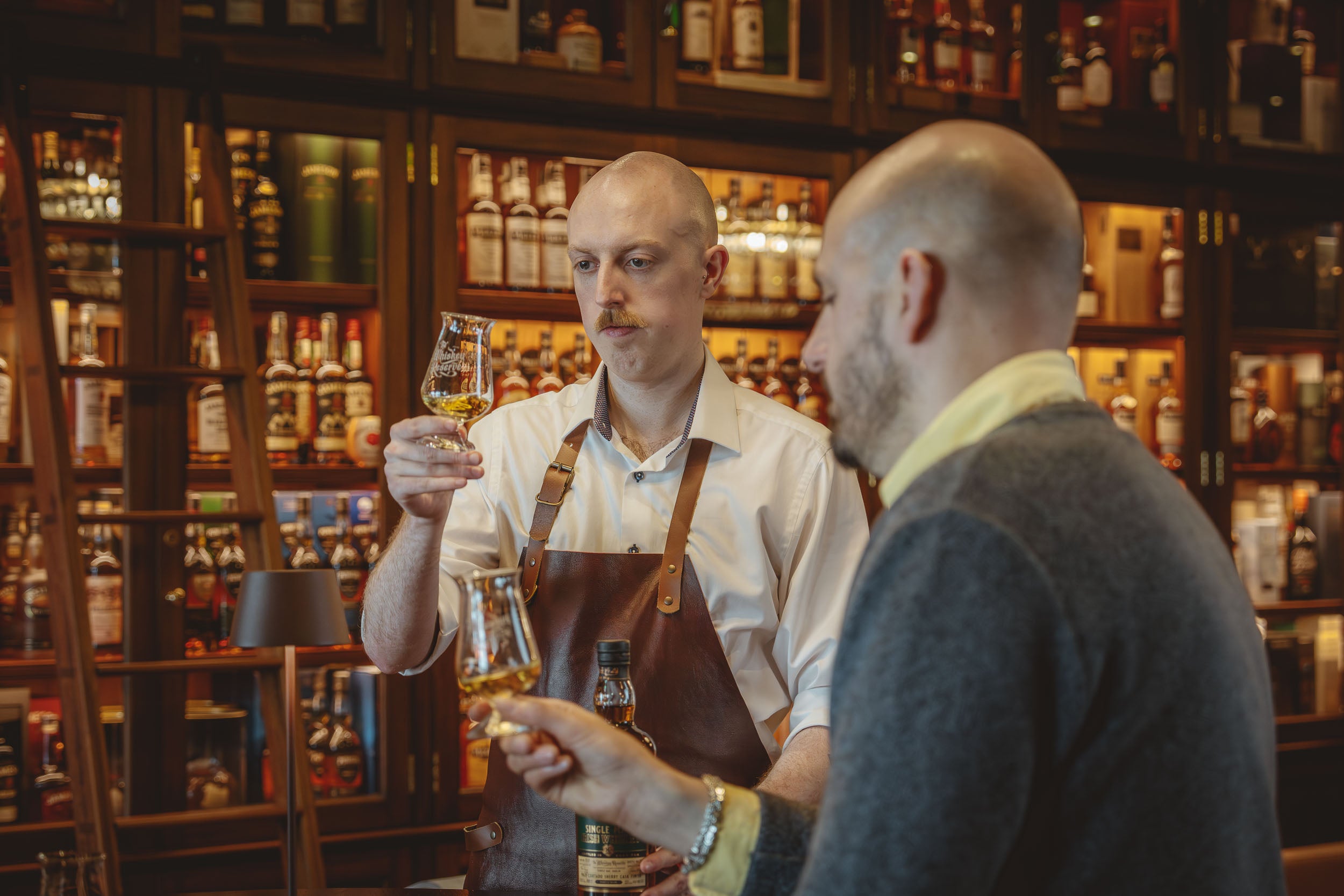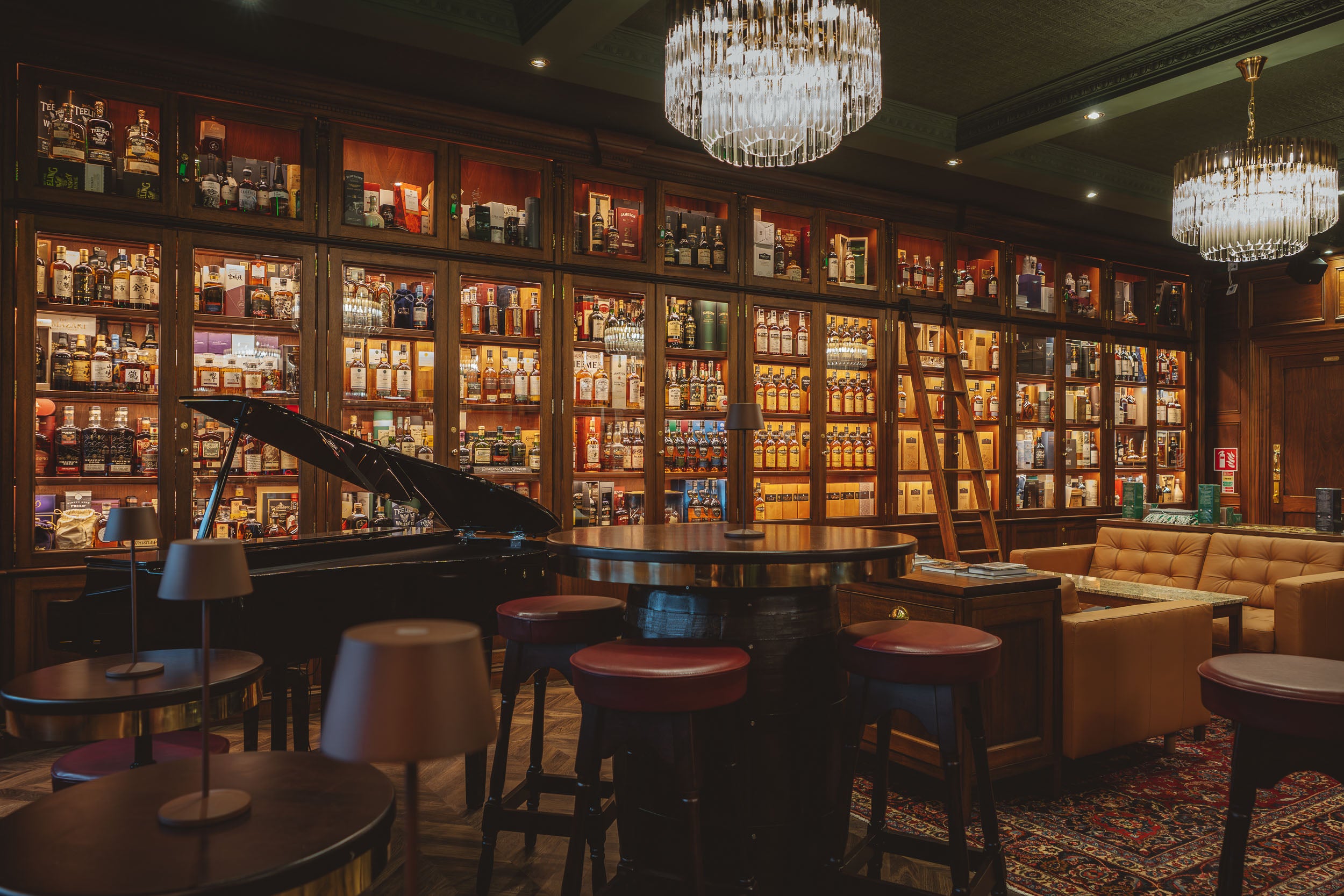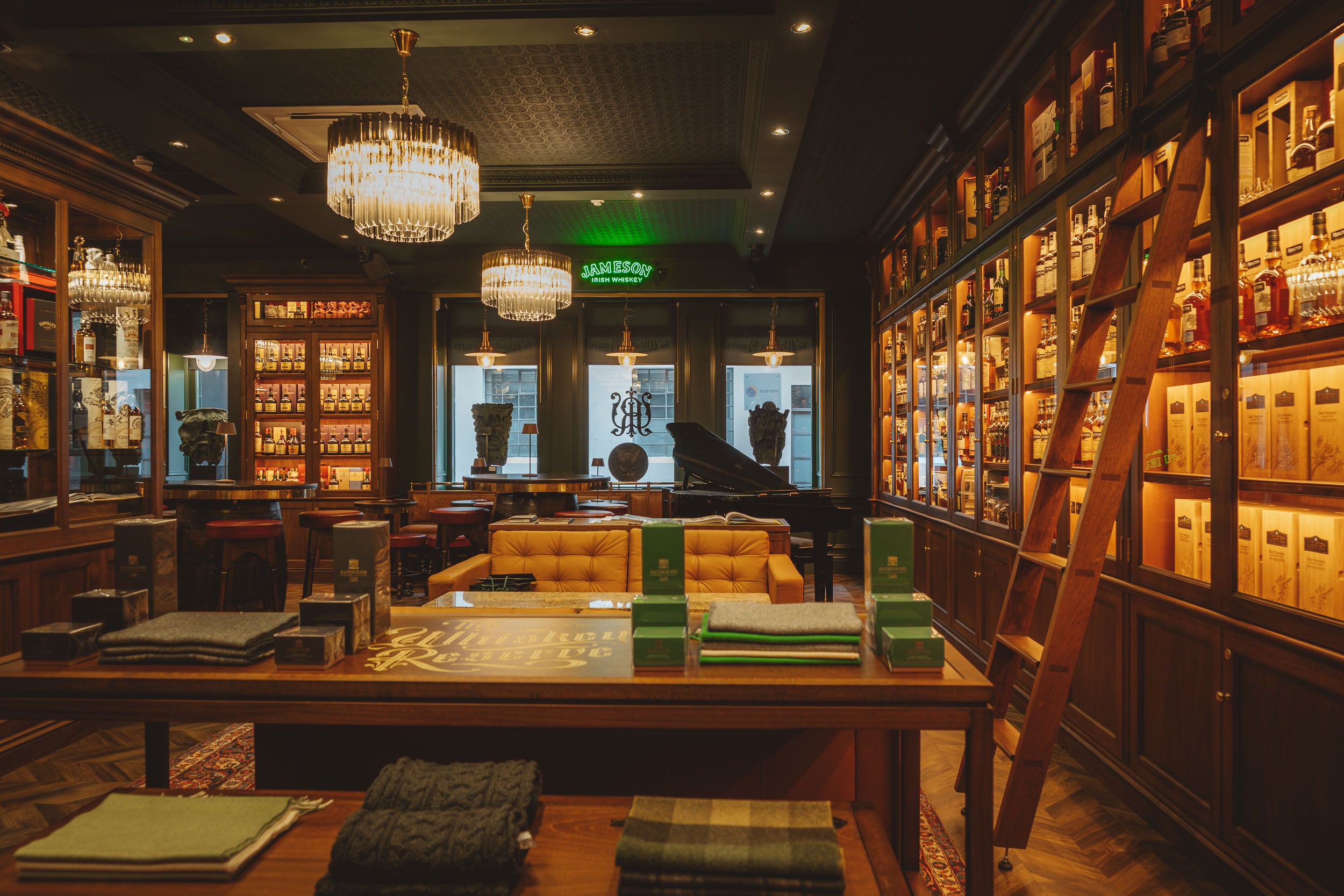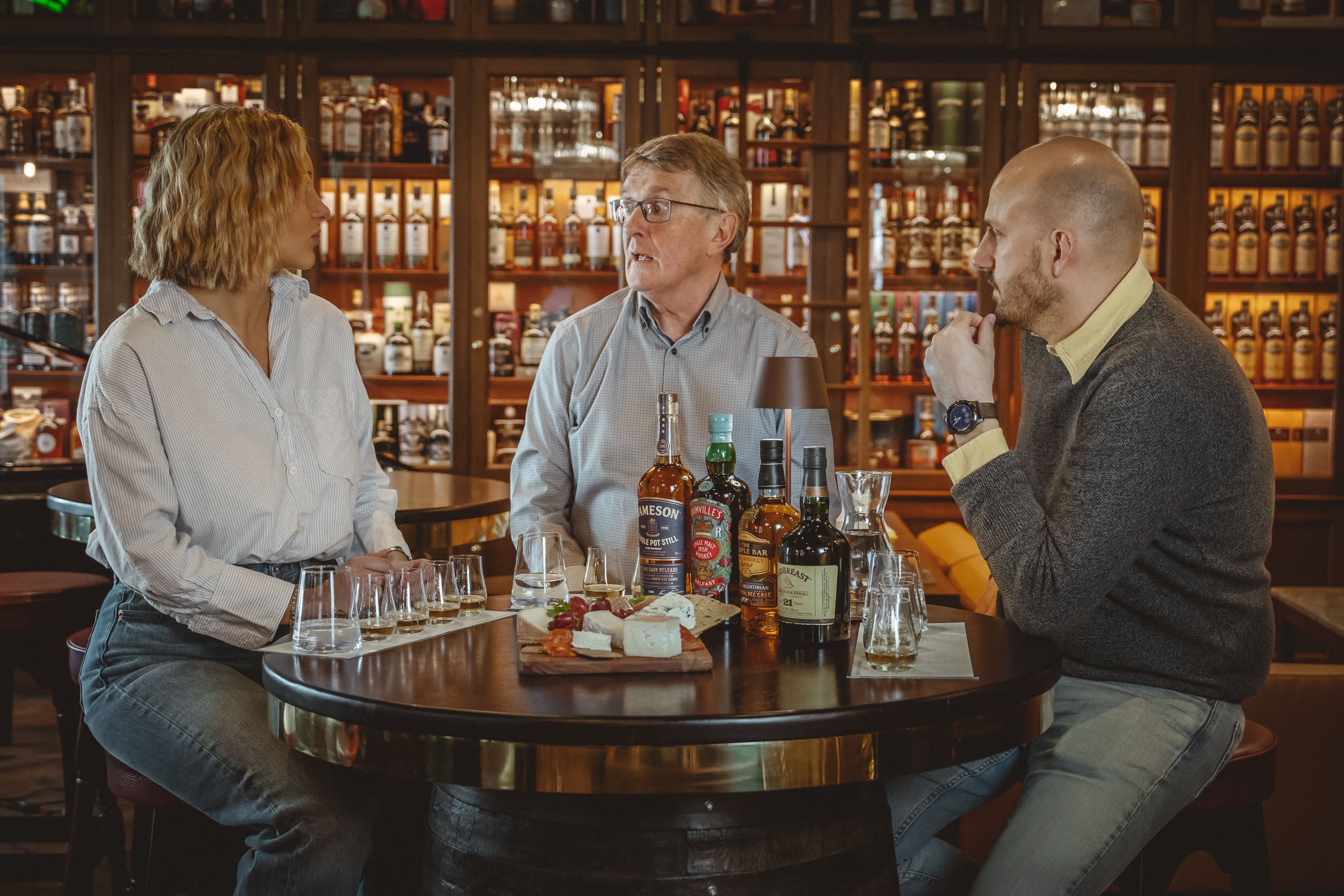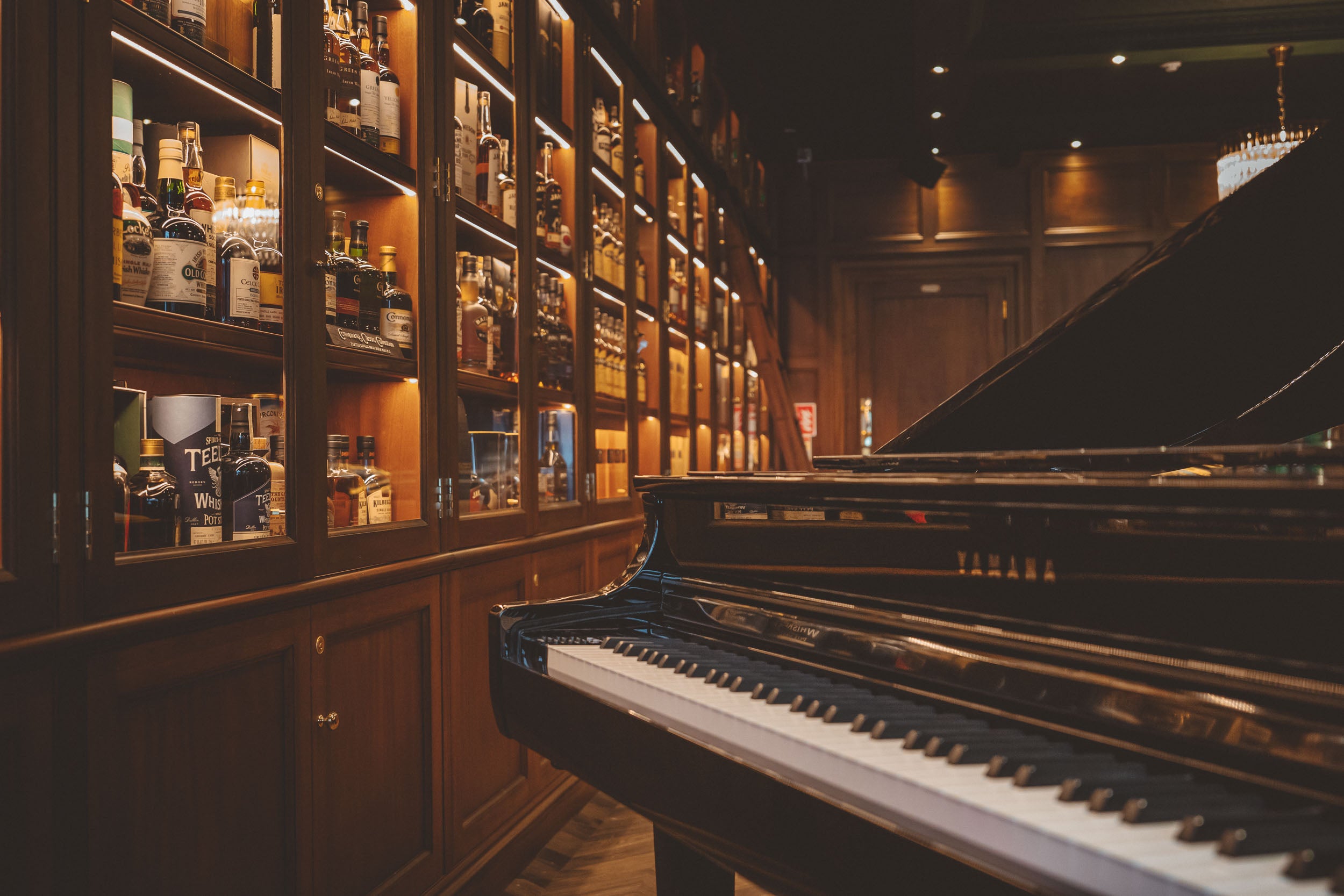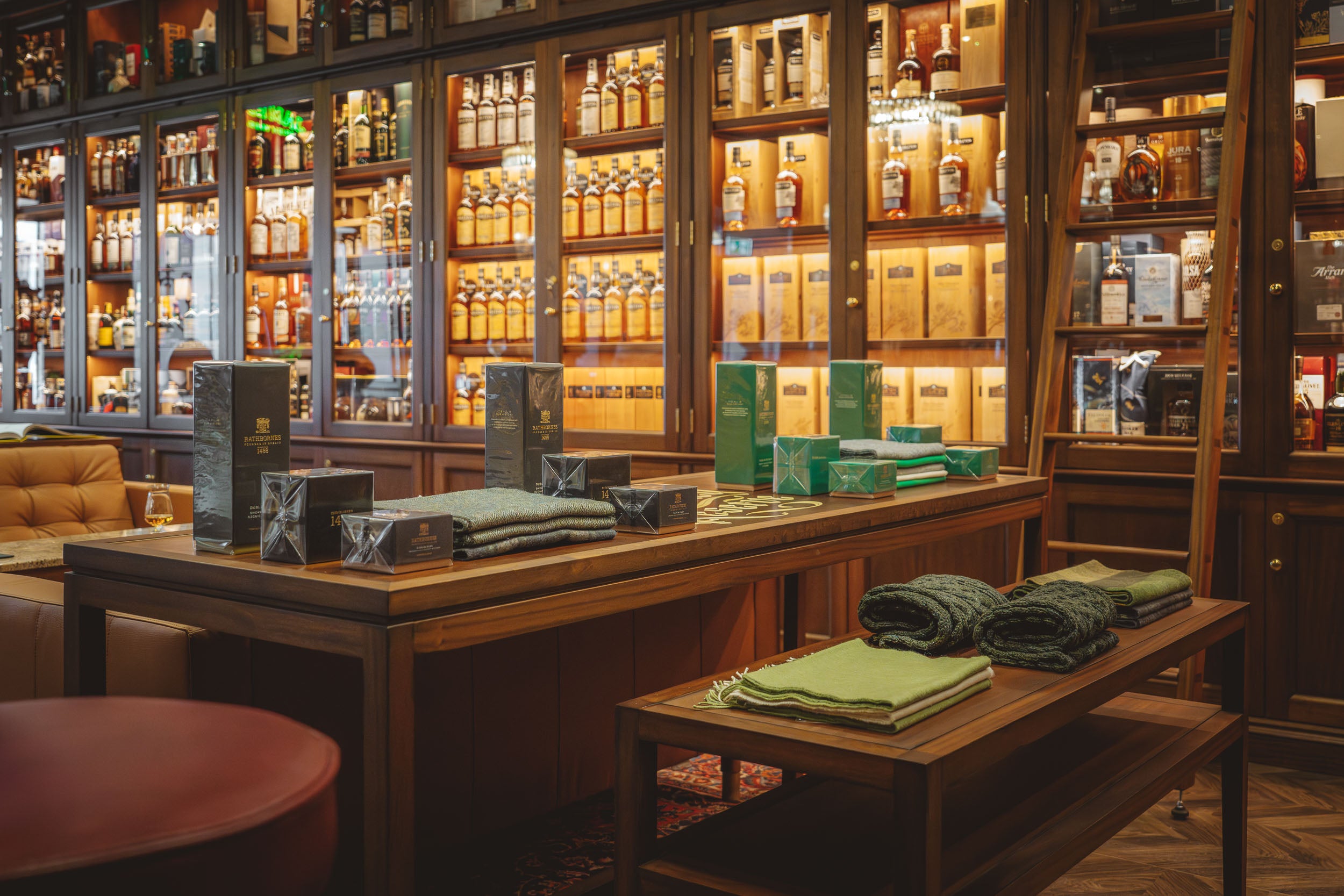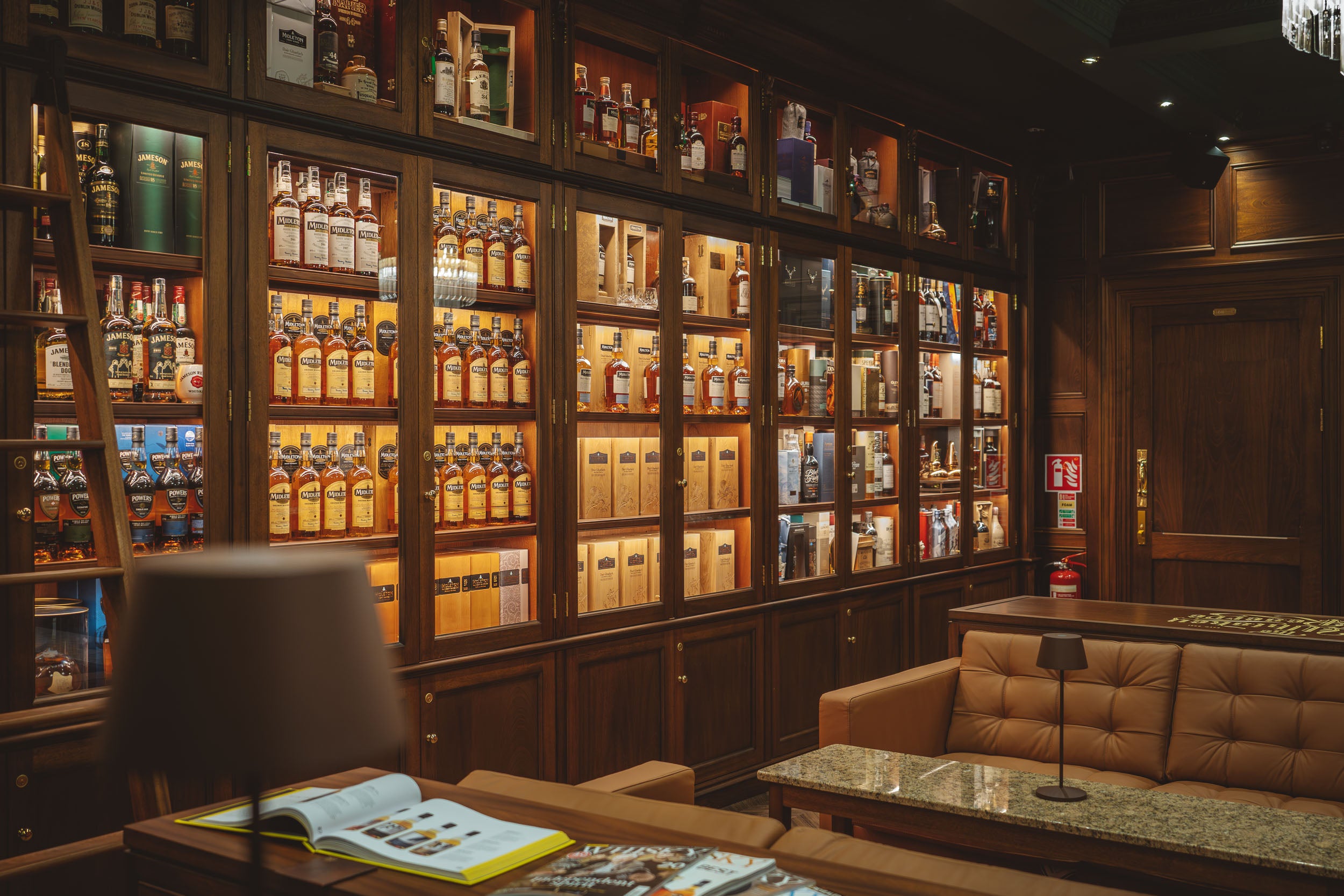 The Temple Bar (Introduction) - Whiskey Tasting Experience
Here at Temple Bar we have a vast array of whiskey variants. We have devised 2 Temple Bar whiskey tastings for you to enjoy. 
Why not try some of the expressions designed by ourselves, it contains four of our initial releases, The Signature blend, our house whiskey, followed by three age statement Single Malt whiskeys, 10, 12 and 15 years old respectively. The latter winning the Gold prize for the best Irish Single Malt back in 2018 after its release.
These tasting flights represent the house collection of our own Temple Bar Whiskey.
1. Temple Bar Original: A fine blend of grain and malt whiskeys which have been aged in both bourbon and port barrels before being married together. In times long gone it was traditional for bars like the Temple Bar to bottle and sell their own whiskeys, this is a recreation of that style.
2. Temple Bar 12 YO: Experience the harmonious fusion of tradition and time with our esteemed whiskey, an undisputed victor with double gold honours at the San Francisco World Spirits Competition. Painstakingly distilled in heritage copper pot stills, this authentic Irish single malt undergoes a meticulous ageing process, slumbering peacefully for ten years in high-quality American oak barrels. The decade-long maturation results in a whiskey that is a true testament to the artistry and diligence of Irish craftsmen.
3. Temple Bar Distillery Cask: A limited edition 12 Year Old Single Malt distilled in small copper pot stills and matured in Bourbon casks in the heart of Dublin, Ireland. This maturation period allows lots of vanilla and citrus to seep into the whiskey, among the expected malty and fruity flavours.
4. Temple Bar 15 YO: Temple Bar is a busy area of Dublin, packed full of wonderful restaurants and pubs, including The Temple Bar.! This is particular expression is The Temple Bar 15 Year Old, which spent its maturation in bourbon casks before being bottled up. A fab expression, which even took home the title of Best Irish Single Malt at the World Whiskies Awards 2018!
The Temple Bar (Introduction) - Whiskey Tasting Experience
---
You may also enjoy
More Whiskey Reserve Tasting Experiences...
View all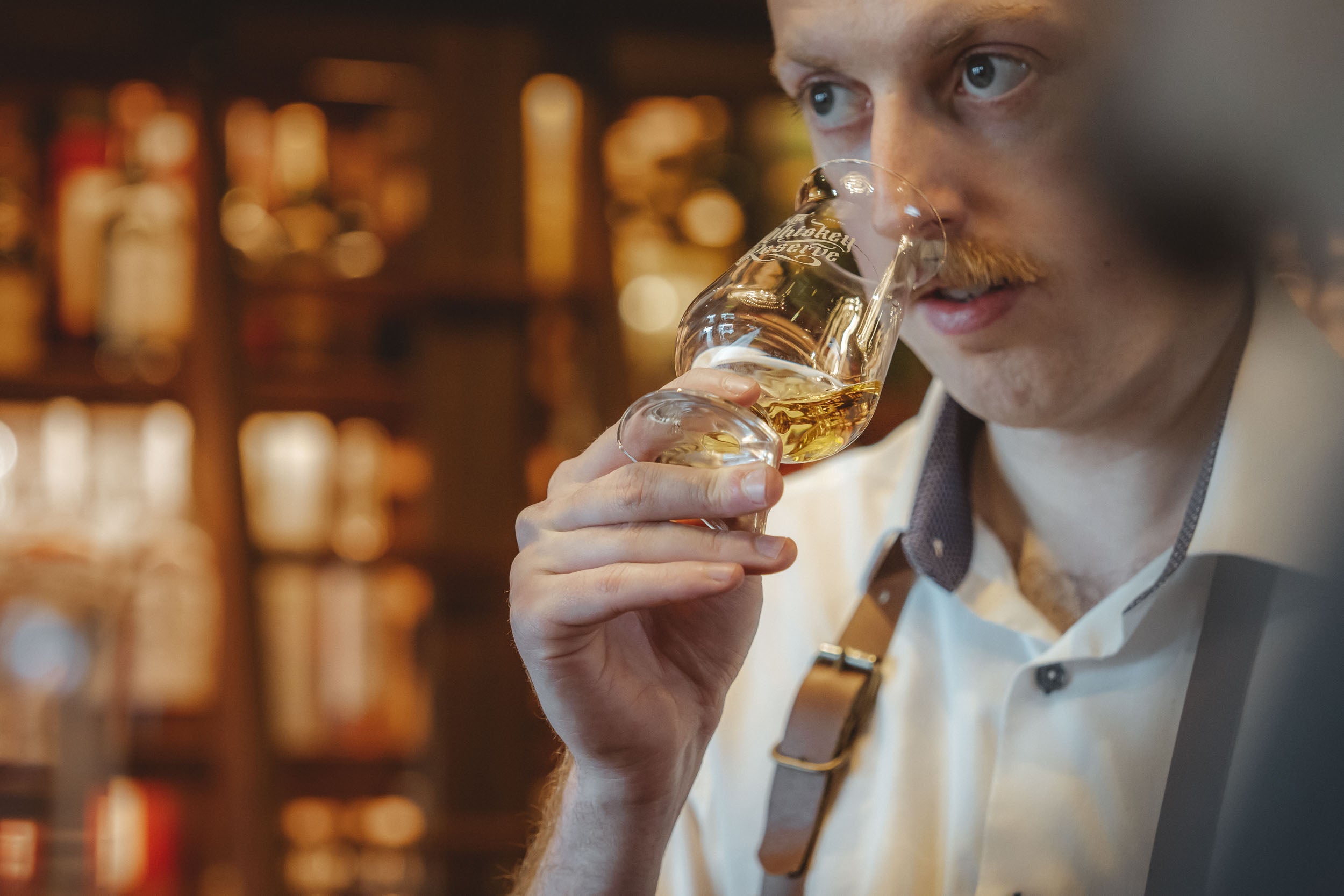 How long is a tasting experience

A tasting experience lasts approximately 45 minutes.
How many people per tasting

From an individual tasting to a max of 25 people in our large tasting room at any one time. There are individual tables for everyone to enjoy the experience in their own comfort.
Contact us if you have any queries, we would be glad to help: +353 86 666 7777
5
of Ireland's best whiskeys
900
Years of Ireland's whiskey tradition
1
Incredible location, right in the heart of Temple Bar, Dublin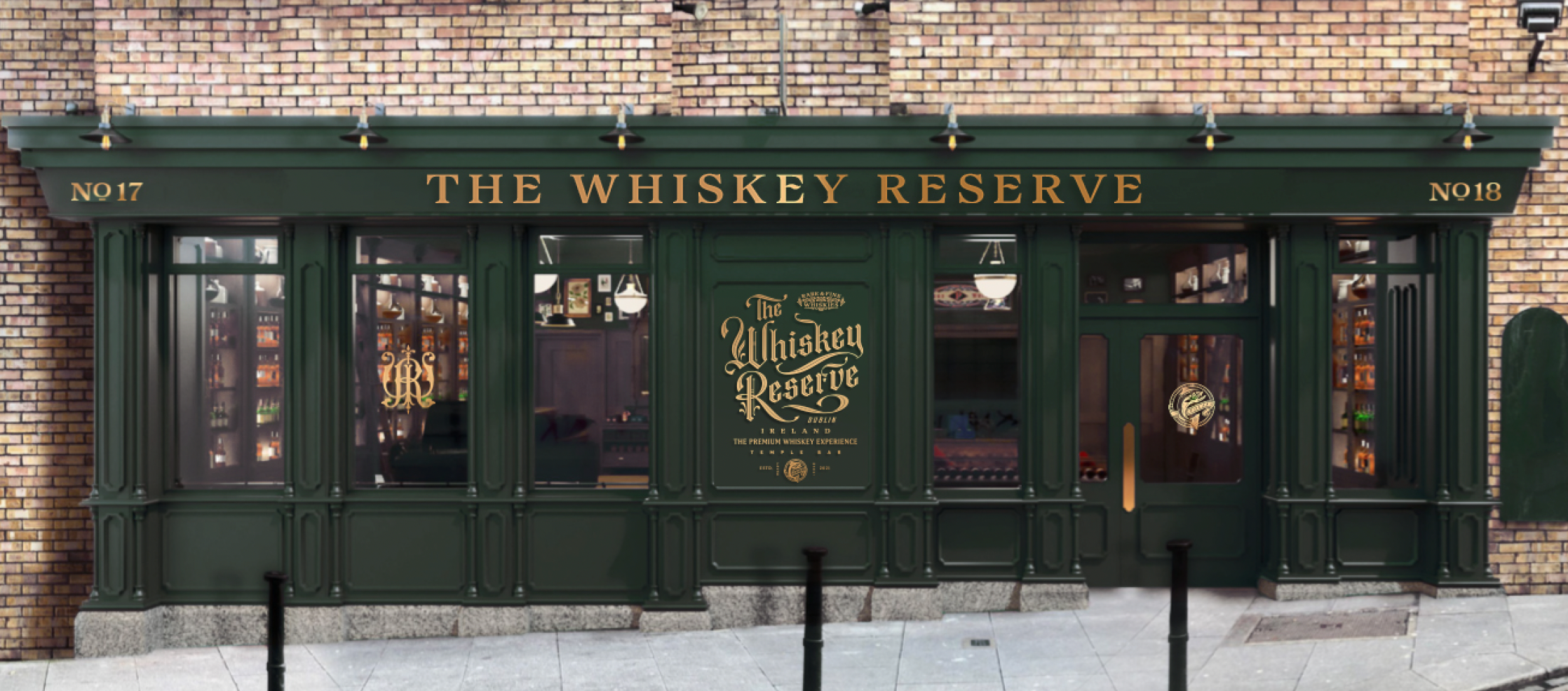 Europe's largest private whiskey collection.
Our beautiful tasting room is the perfect homage to Irelands' proud whiskey heritage.