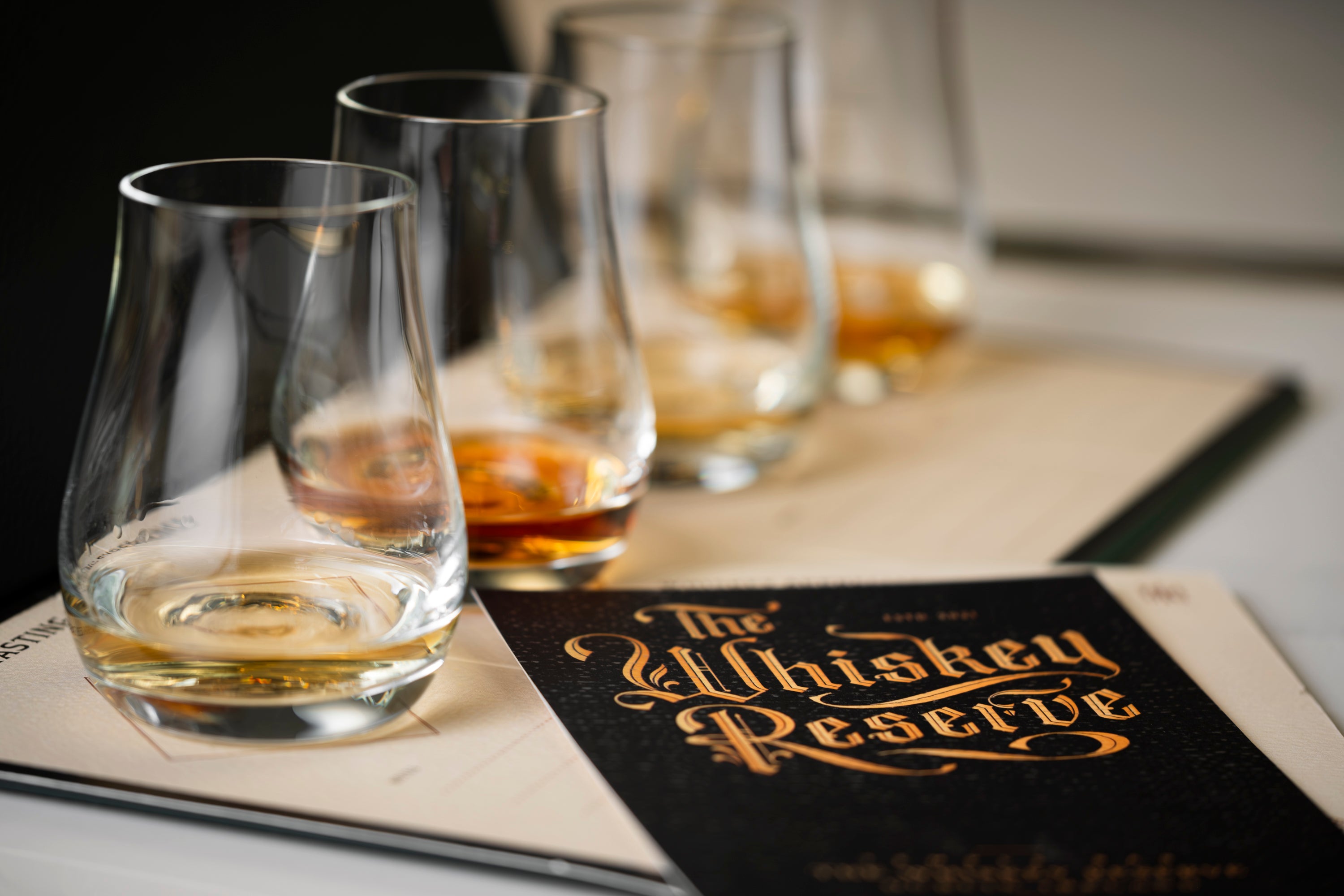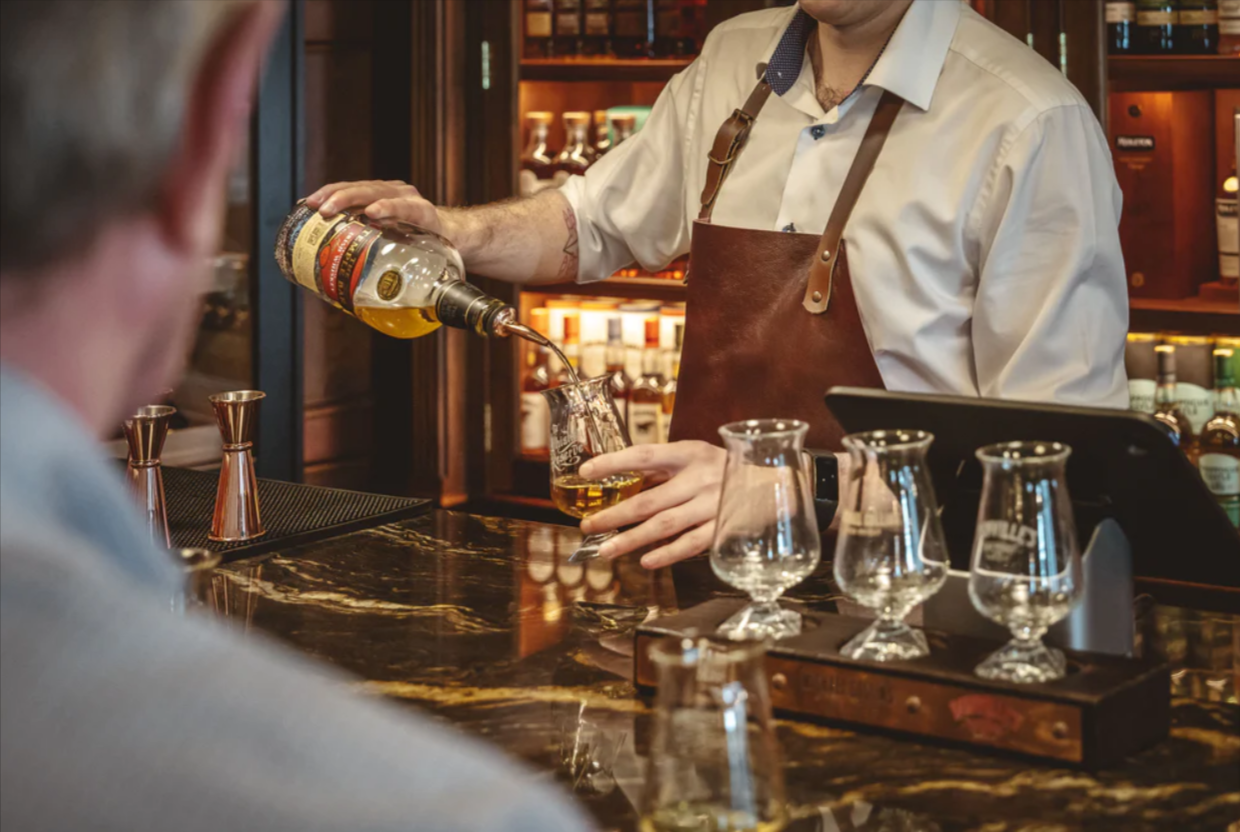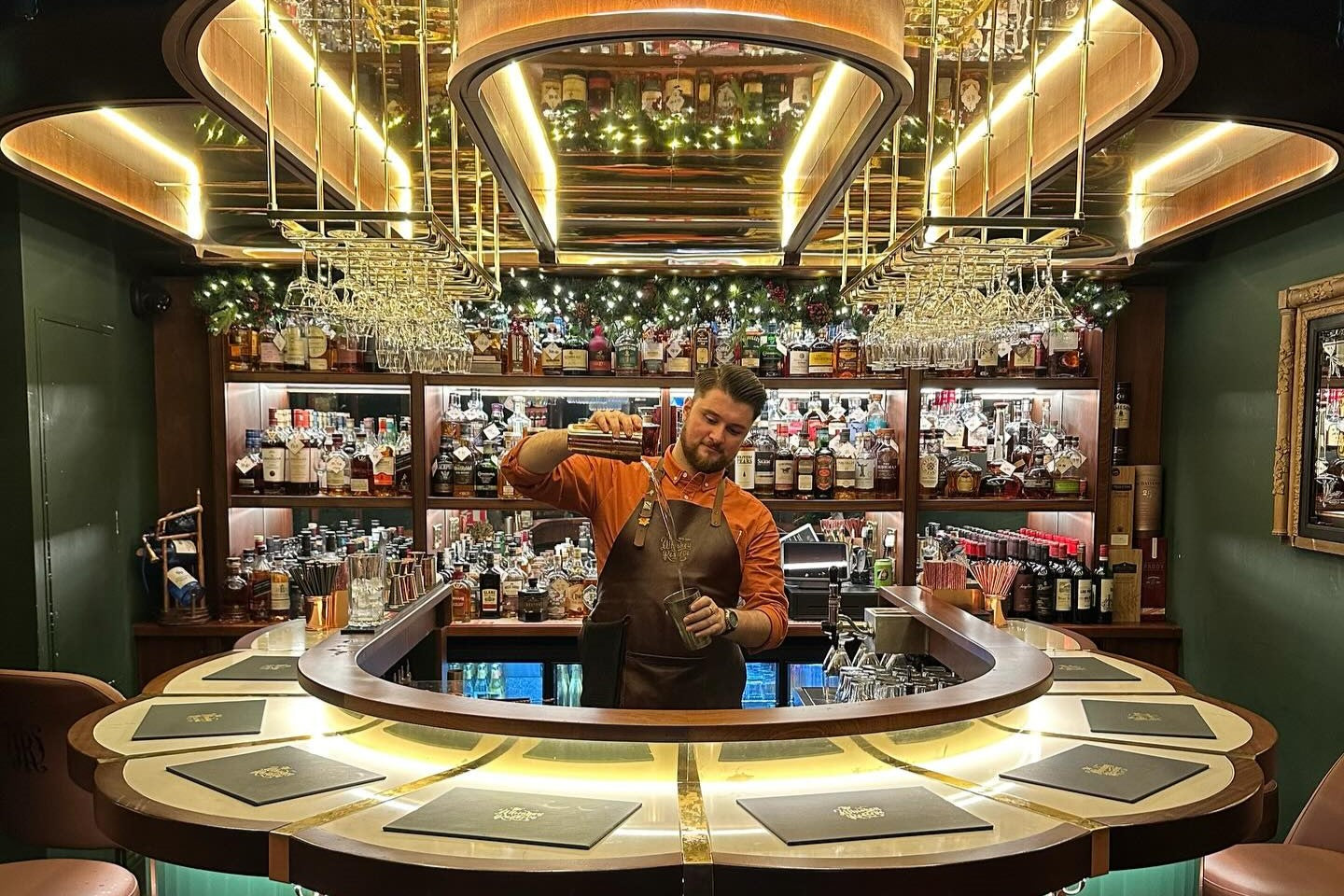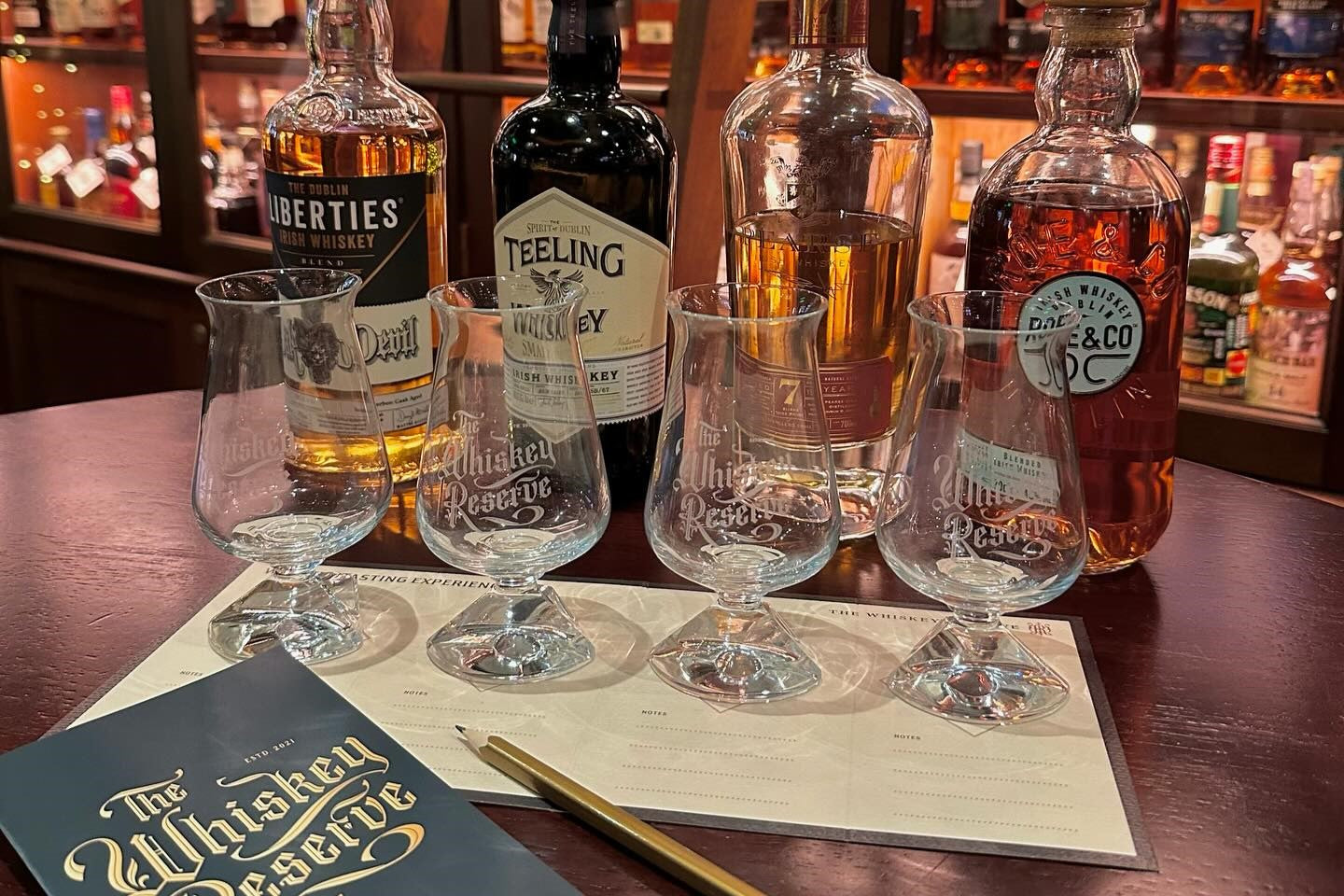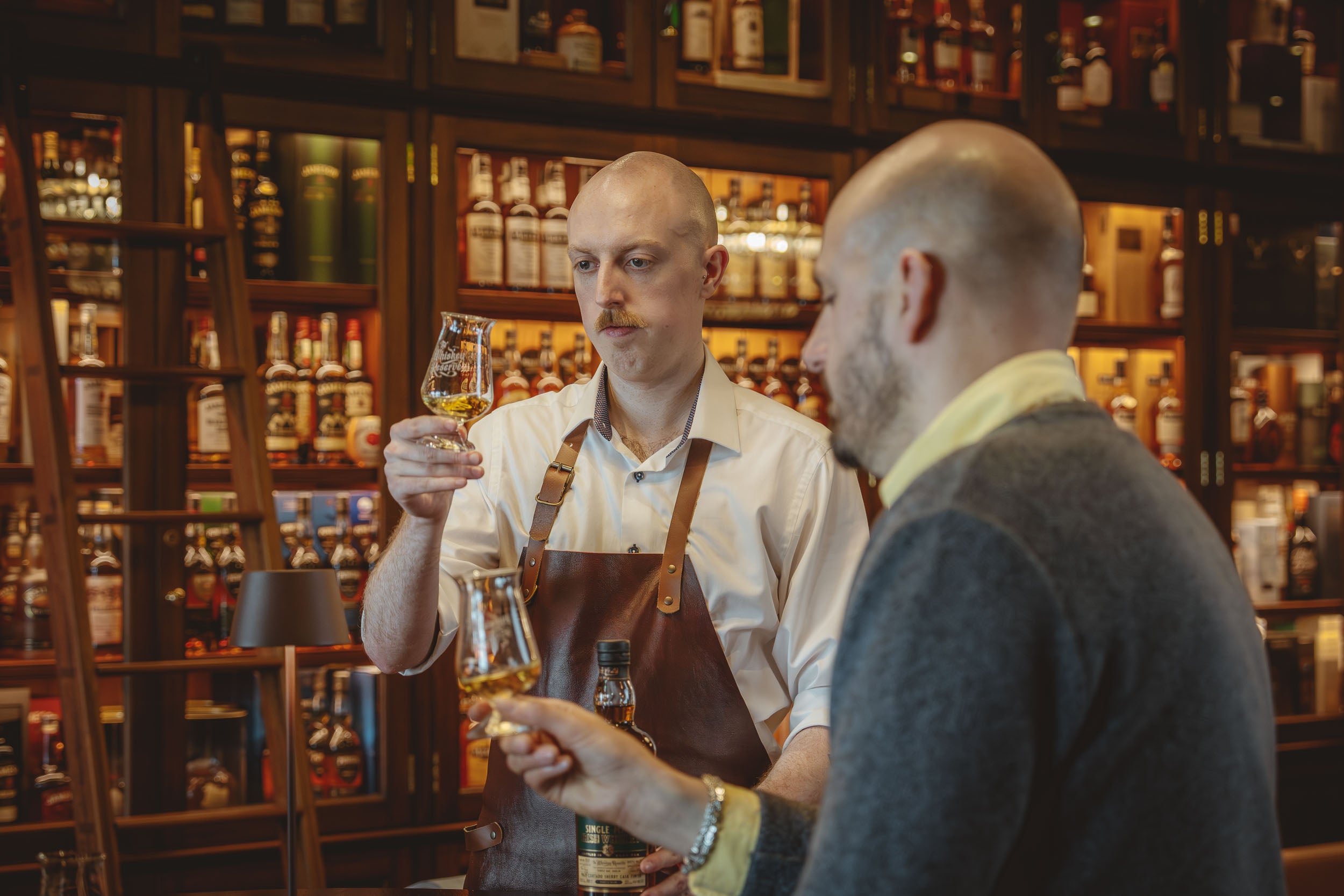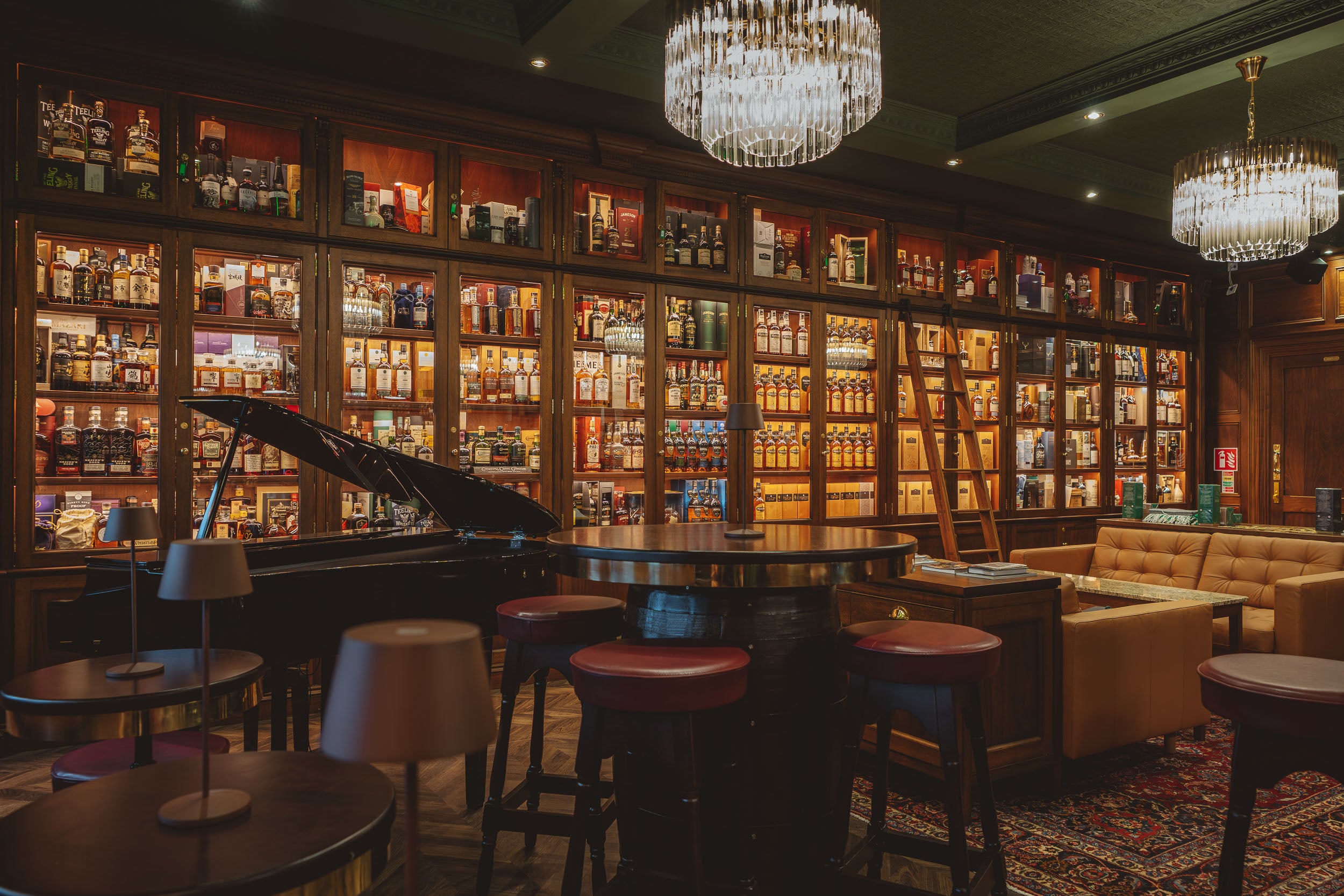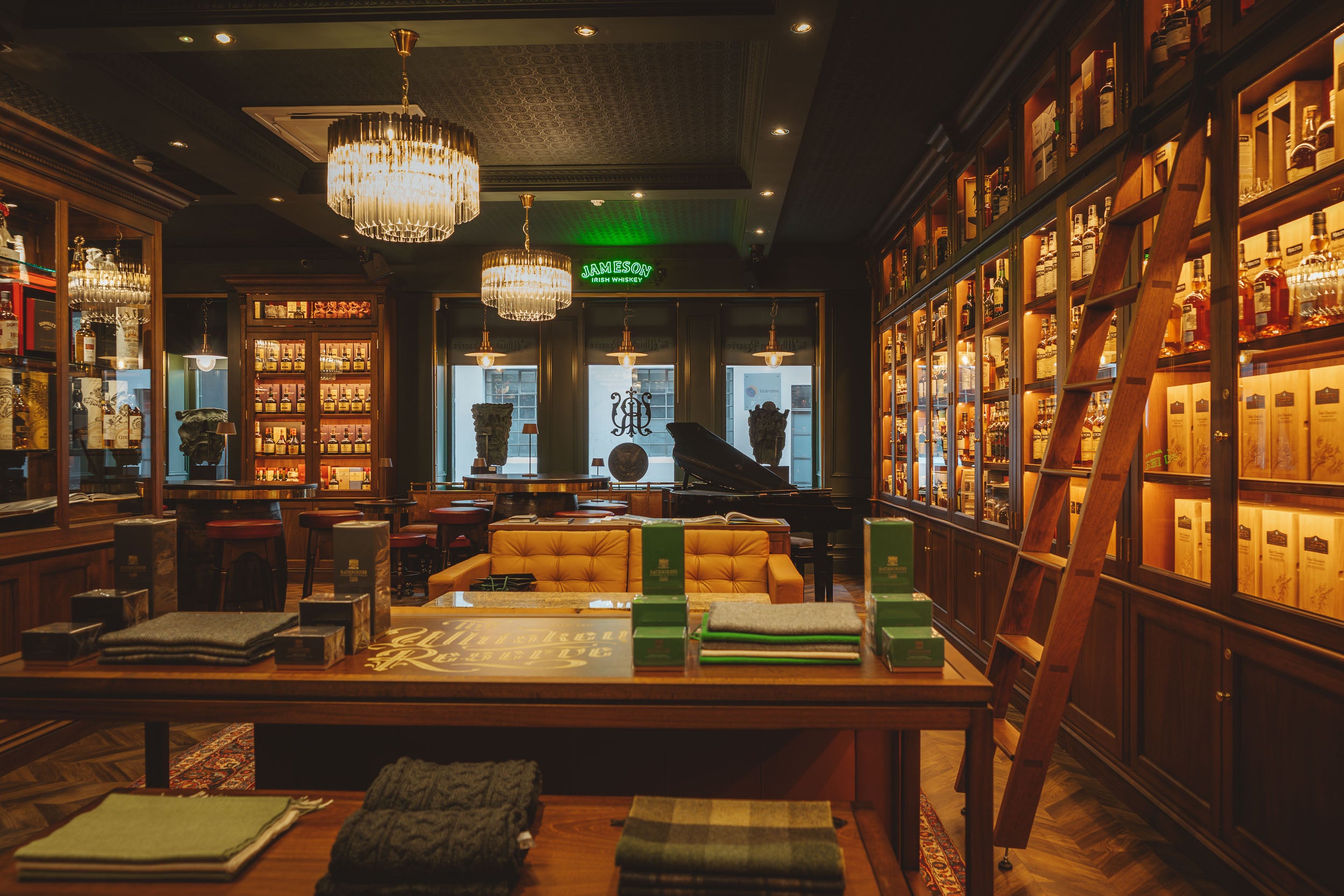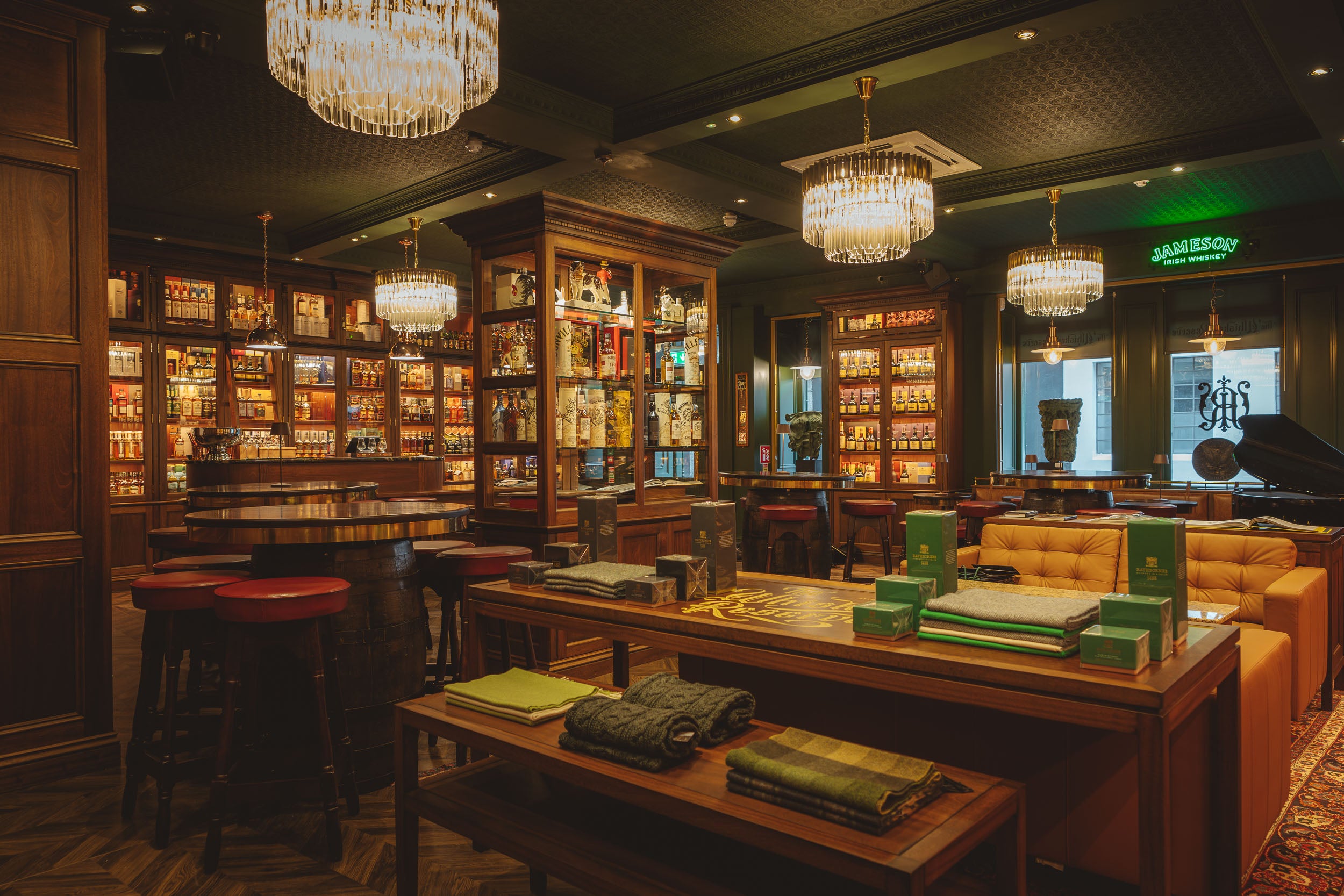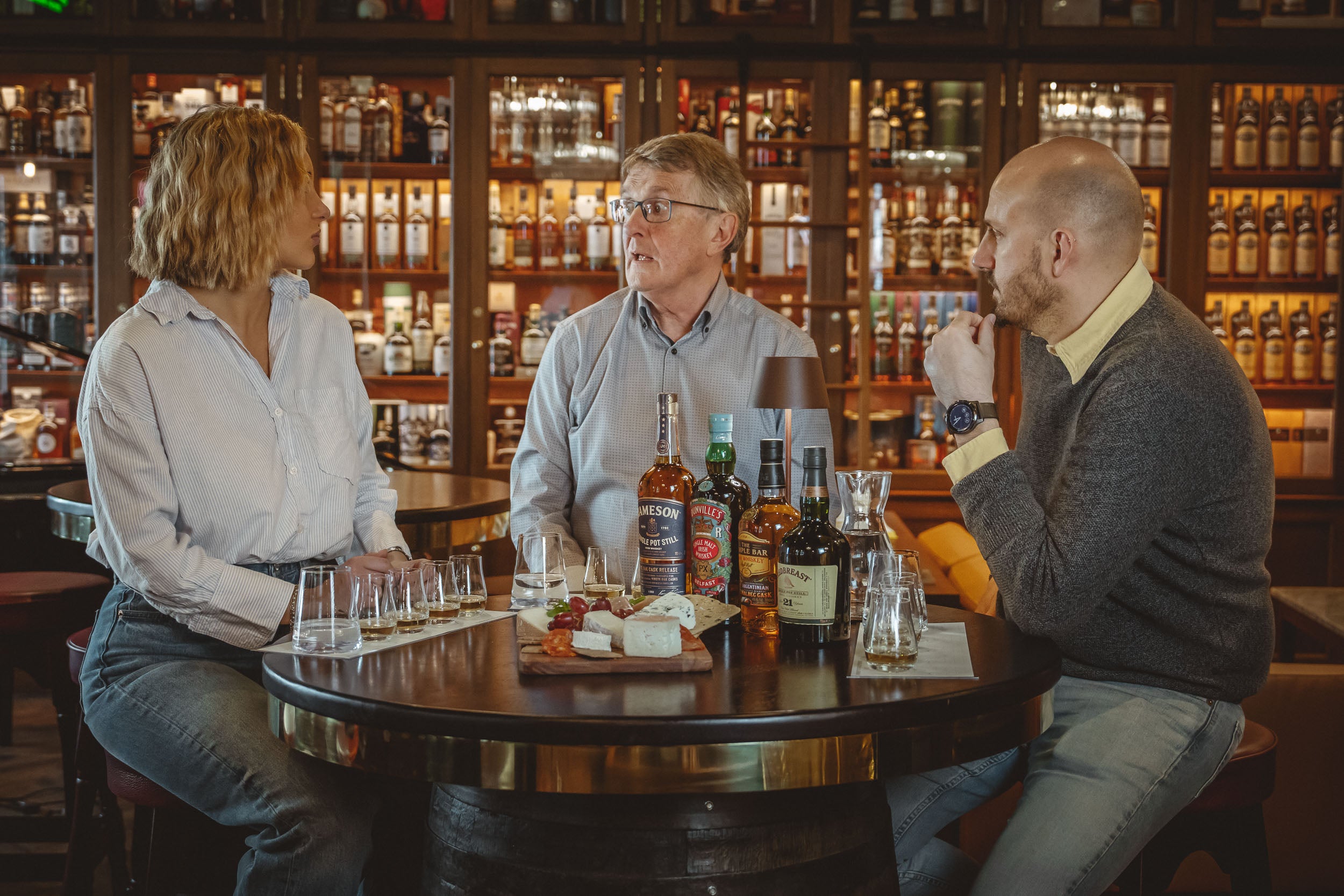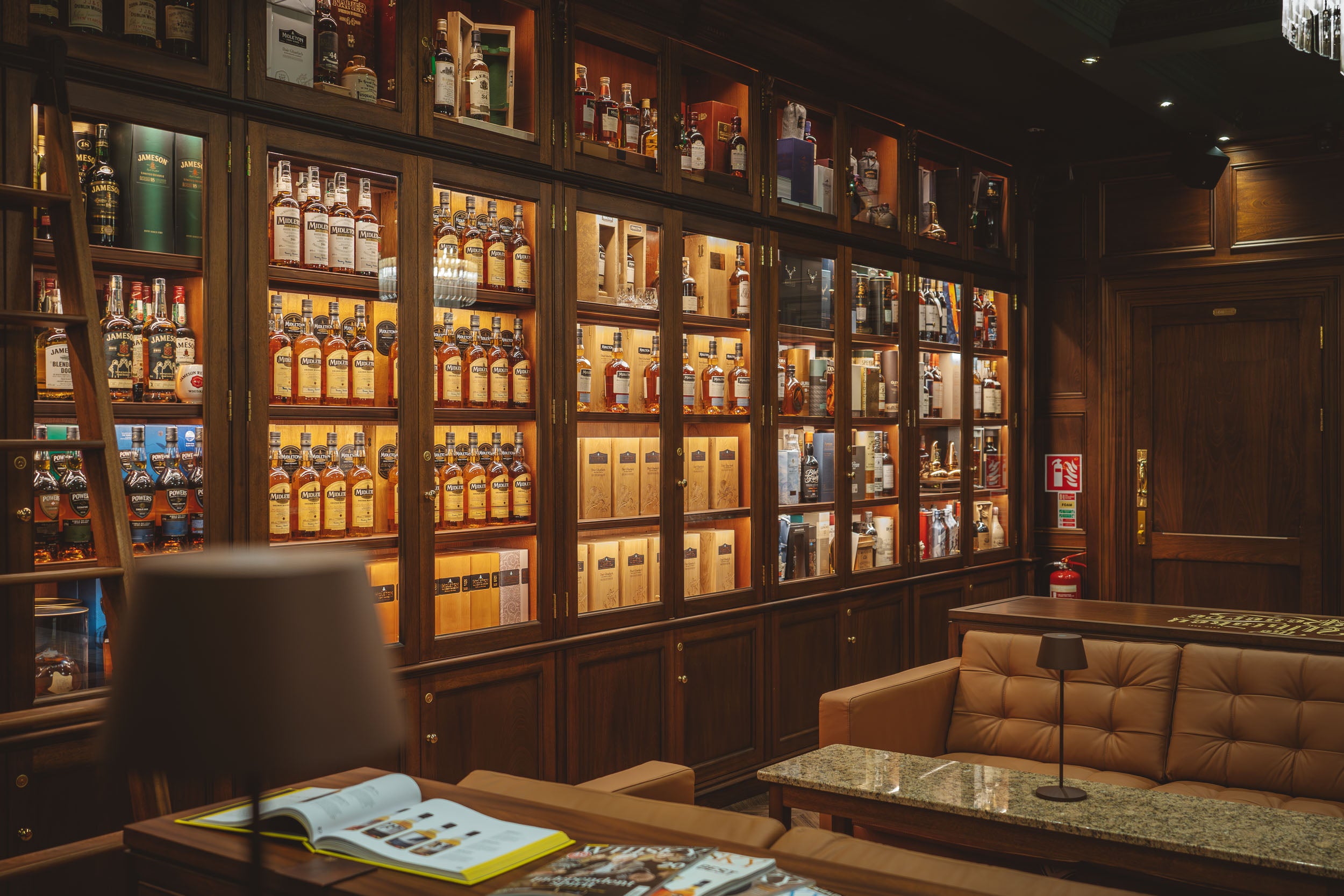 Locals Only - Whiskey Tasting Experience
Locals Only was designed to take you on a tour of the four operating Dublin distilleries. Sample an expression from Teeling, The Liberties, Roe & Co. and Pearse Lyons distillery, The flavour of Dublin!
This tasting showcases and samples a selection of these.  
The golden triangle of Dublin was home and still is to some of the finest whiskies Dublin has to offer.
 1. Pearse Lyon's Distiller's Choice: is a blended 7-Year-Old Irish Whiskey of grain and malt whiskeys predominantly aged in ex-Bourbon barrels with a small amount of Sherry barrel aged whiskey in the mix. The Kentucky Bourbon barrels come from our sister distillery in Lexington. This Irish Whiskey contains our own single malt. 2020 and 2021 World Whiskies Awards Category Winner, Blended Irish Whiskeys 12 Years and Under.
2. Roe & Co. Curators 0.2. A unique collaboration that brings together two innately Irish brands, Roe & Co Irish Whiskey and Killahora Orchards, in an experiment for the senses; as casks, swapped for nearly one year, created two delicious new liquids with vibrant layers of flavour.
3. Teeling Small Batch: Master winner at the Irish Whiskey Awards 2023! A first release of Irish Whiskey for the Teeling Whiskey Company. This is a blend of Irish grain and malt whiskeys that have been married in rum casks before bottling at 46%.
4. Liberties 5YO: Skillfully blended and sinfully full bodied, this is a devilish blend of double-distilled premium malt and grain whiskies. This whiskey is aged for more than three years in Bourbon Oak casks, leaving a smooth and spicy lasting finish.
Locals Only - Whiskey Tasting Experience
---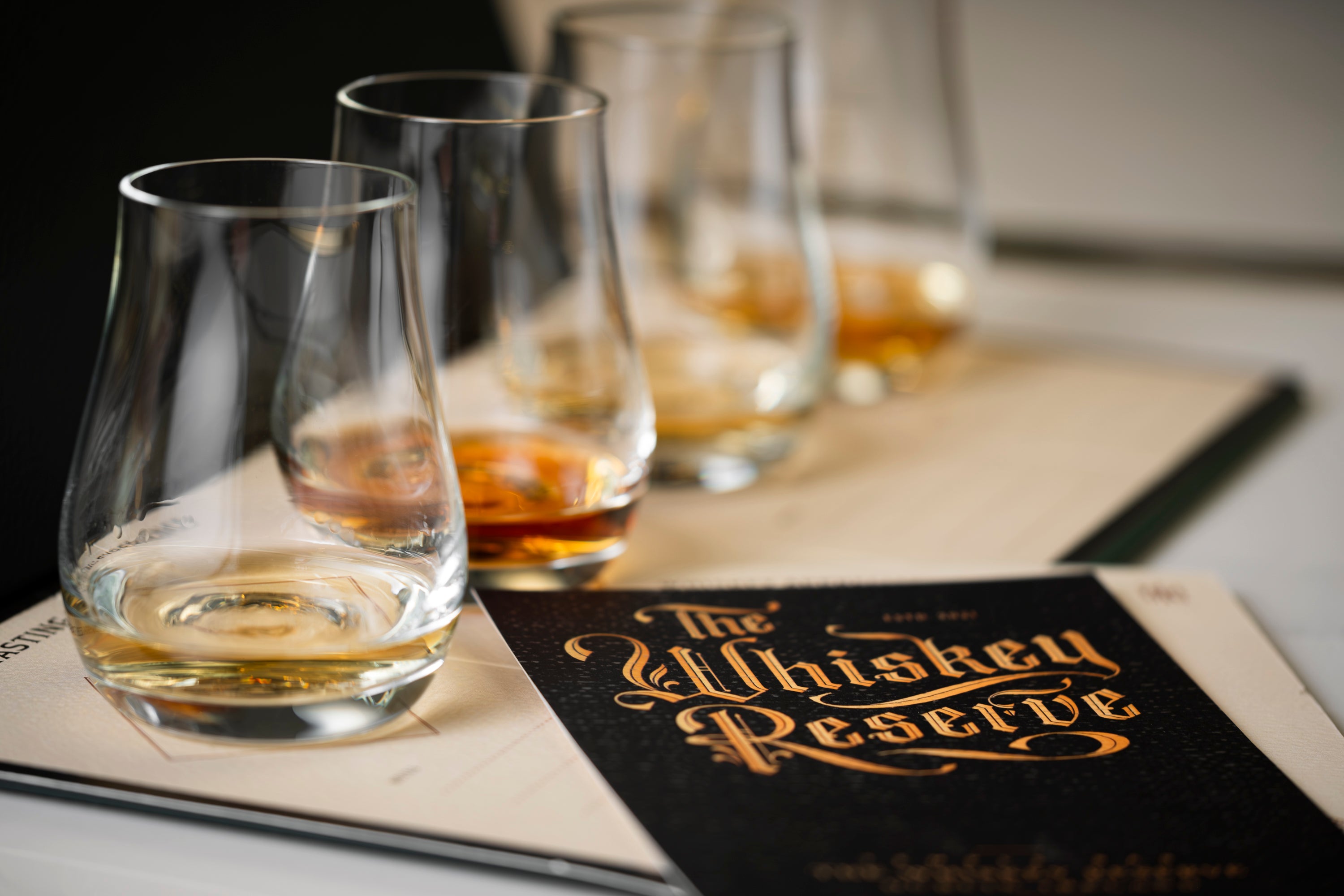 You may also enjoy
More Whiskey Reserve Tasting Experiences...
View all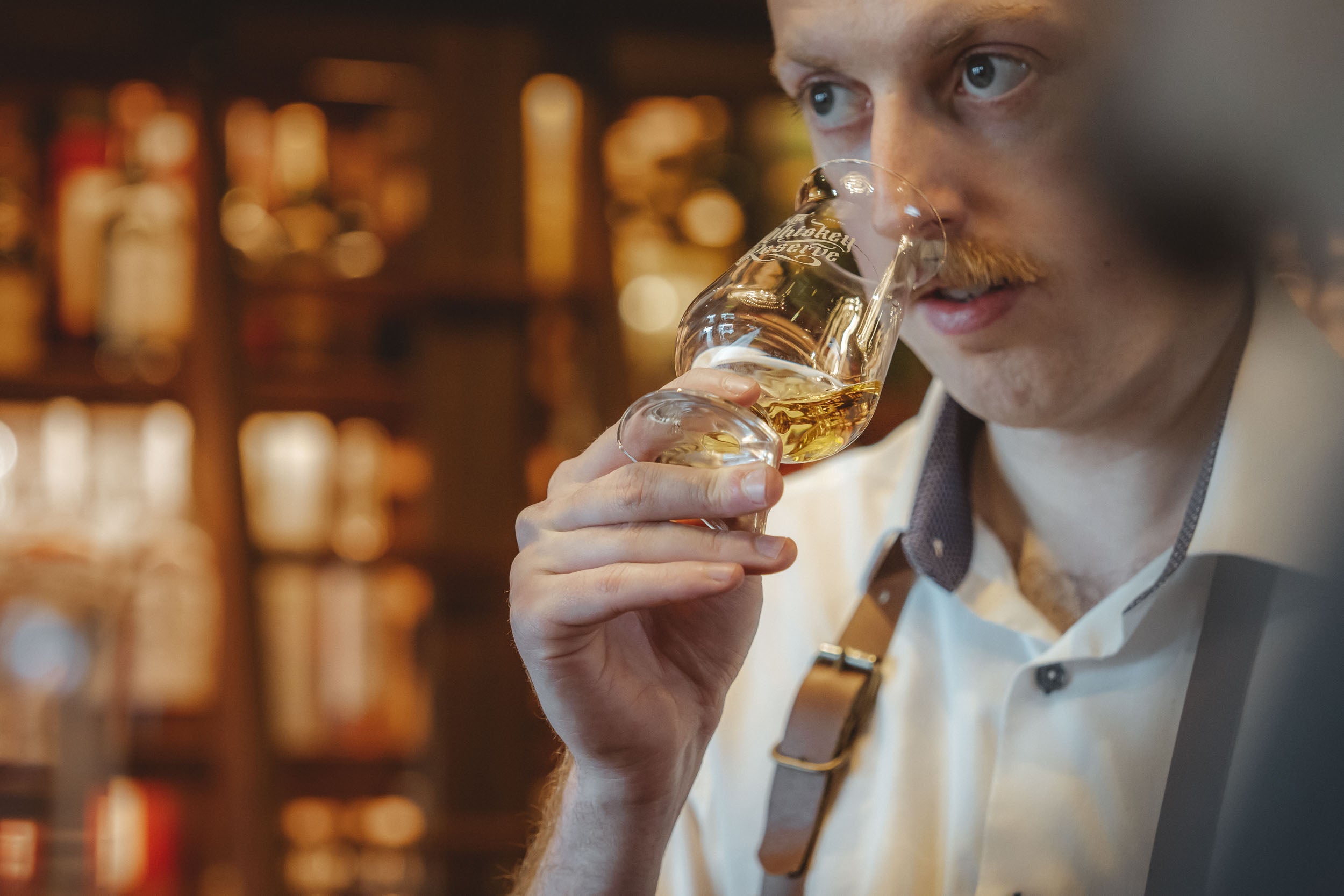 How long is a tasting experience

A tasting experience lasts approximately 45 minutes.
How many people per tasting

From an individual tasting to a max of 25 people in our large tasting room at any one time. There are individual tables for everyone to enjoy the experience in their own comfort.
Contact us if you have any queries, we would be glad to help: +353 86 666 7777
5
of Ireland's best whiskeys
900
Years of Ireland's whiskey tradition
1
Incredible location, right in the heart of Temple Bar, Dublin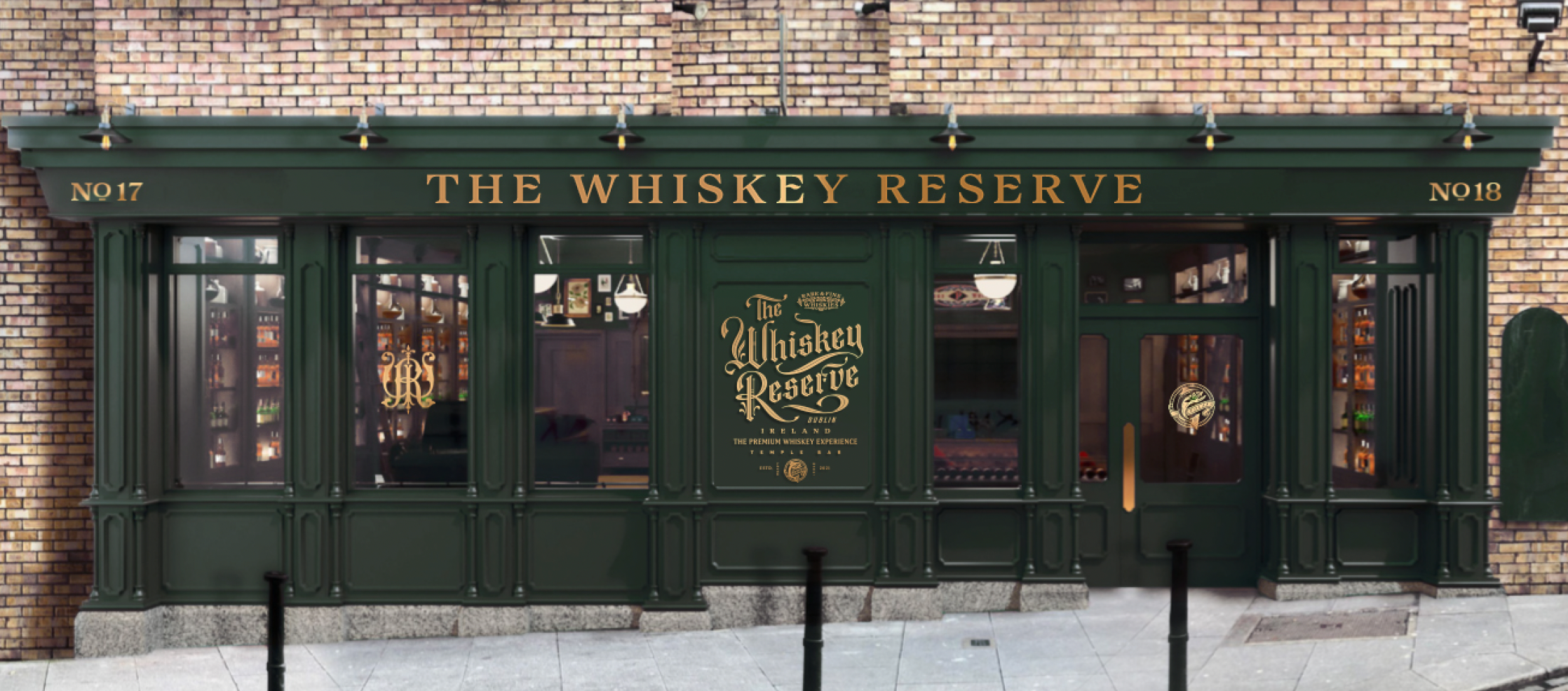 Europe's largest private whiskey collection.
Our beautiful tasting room is the perfect homage to Irelands' proud whiskey heritage.