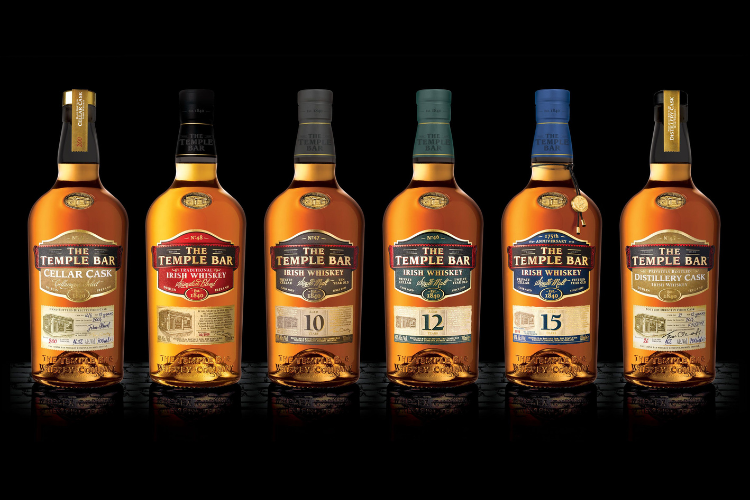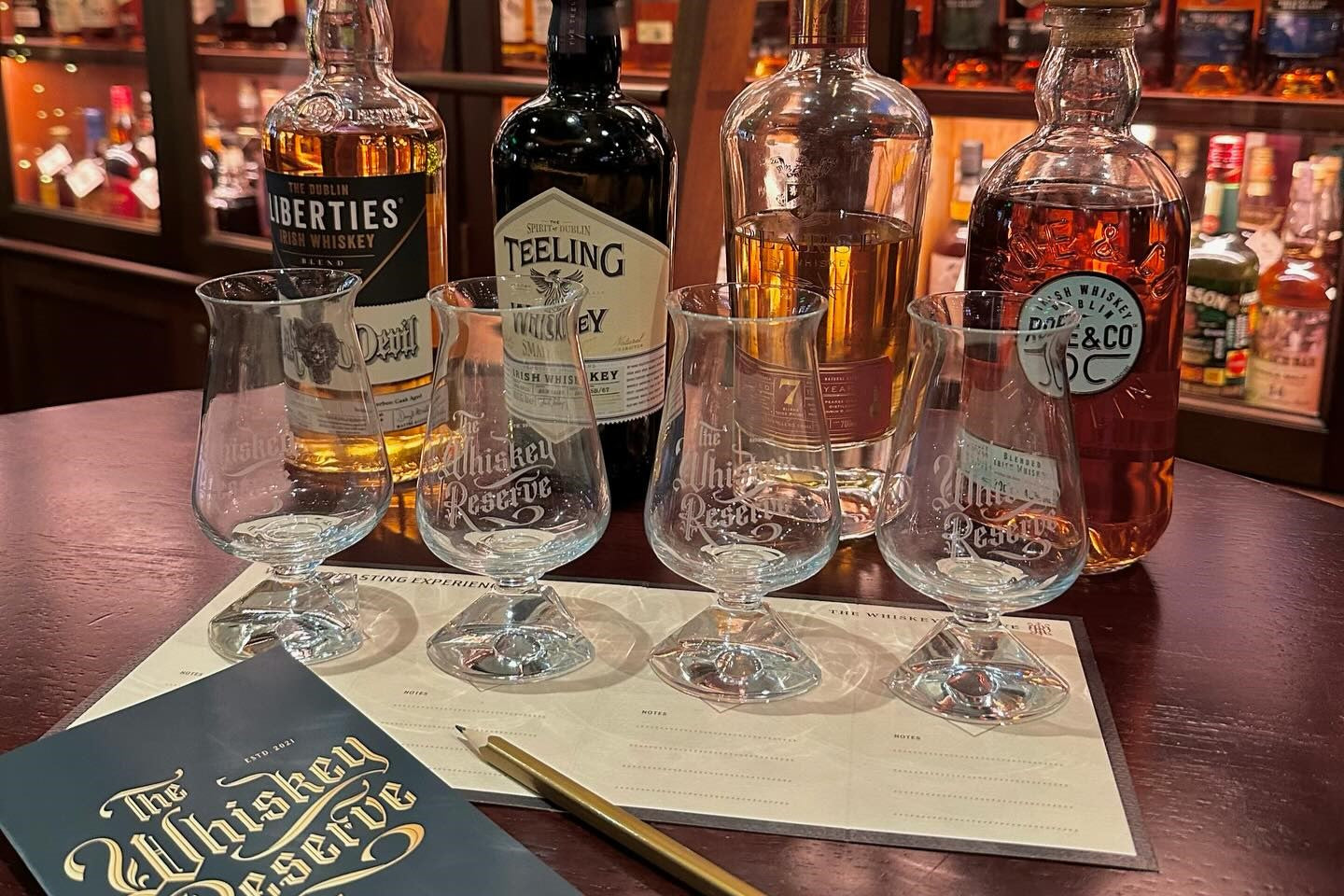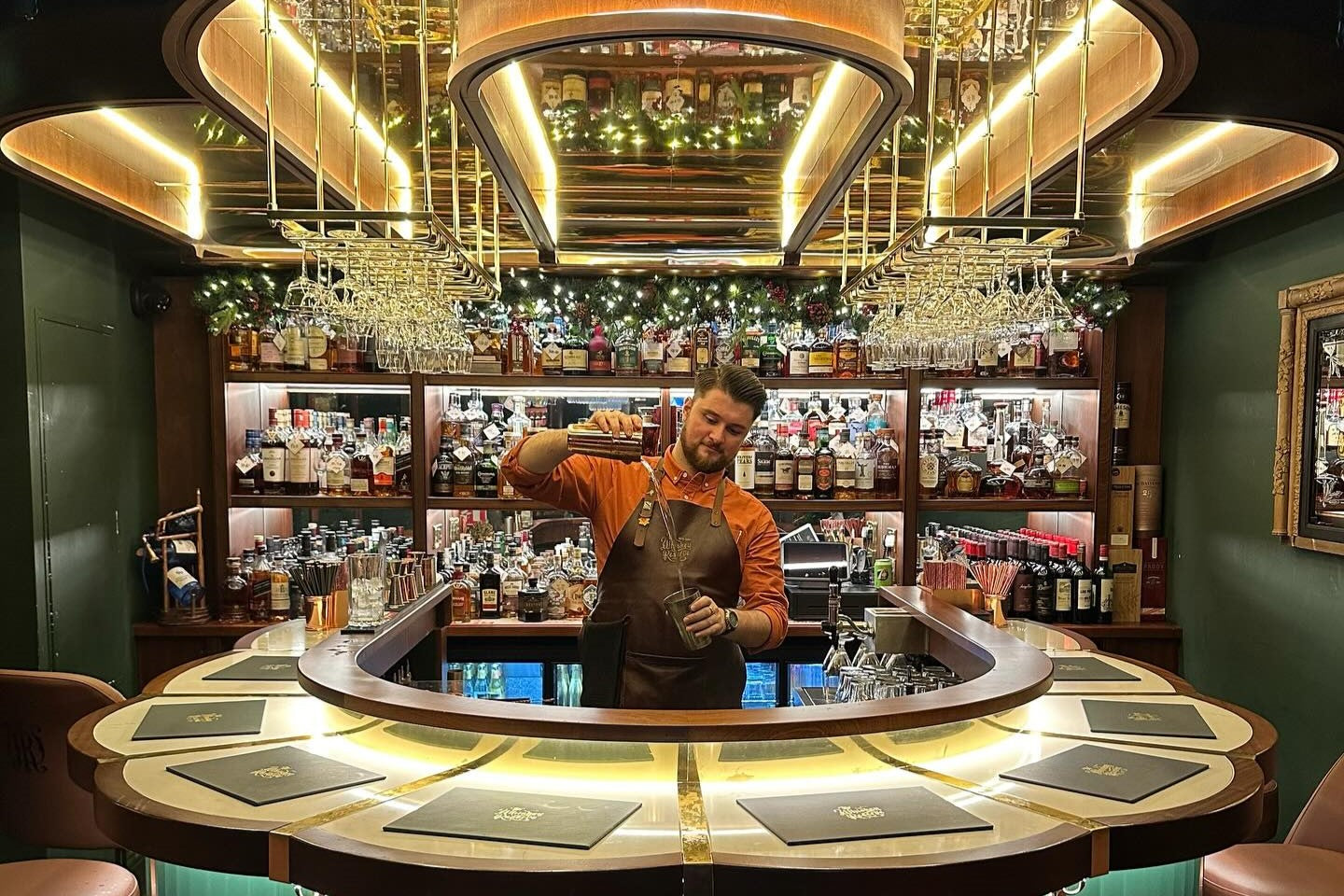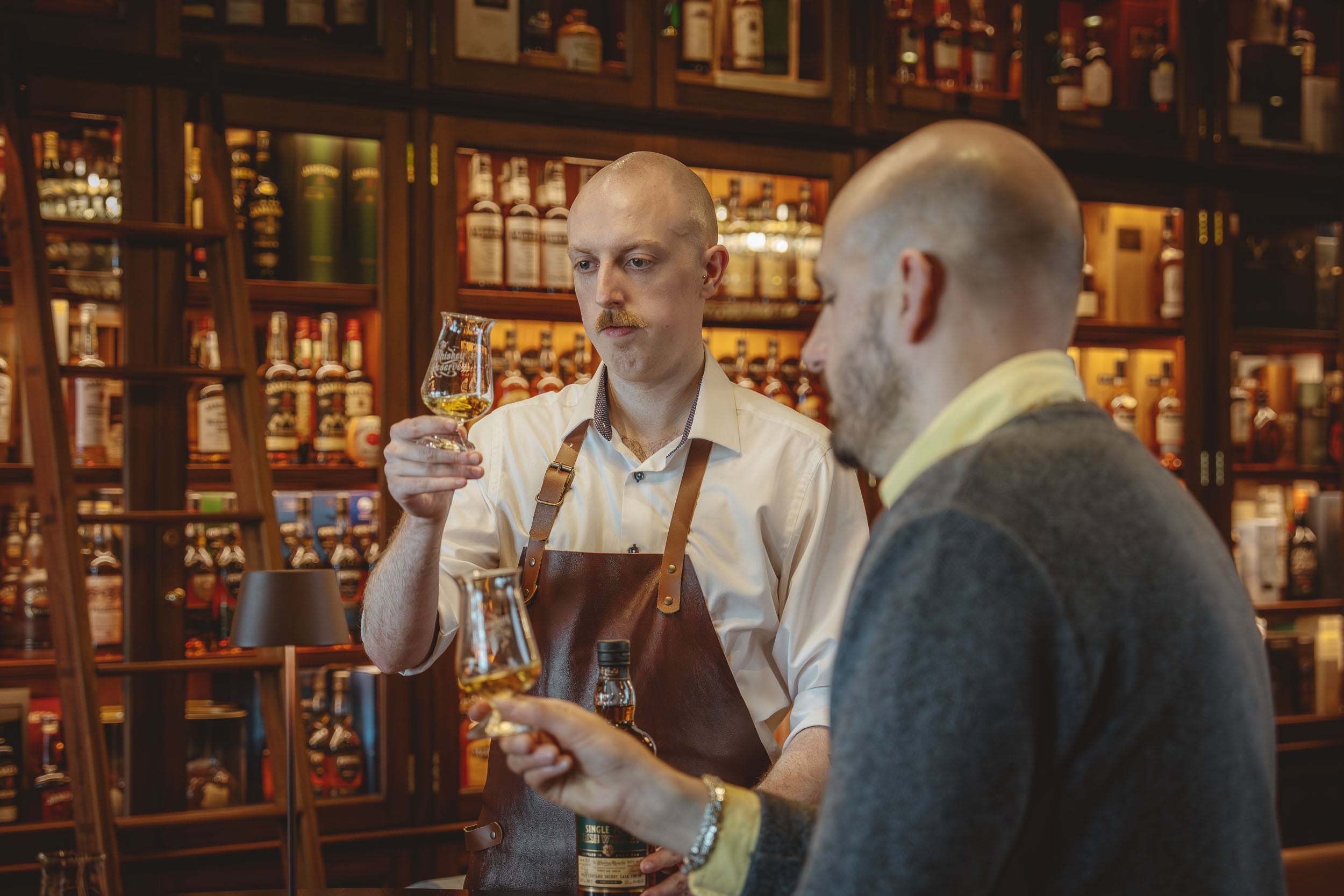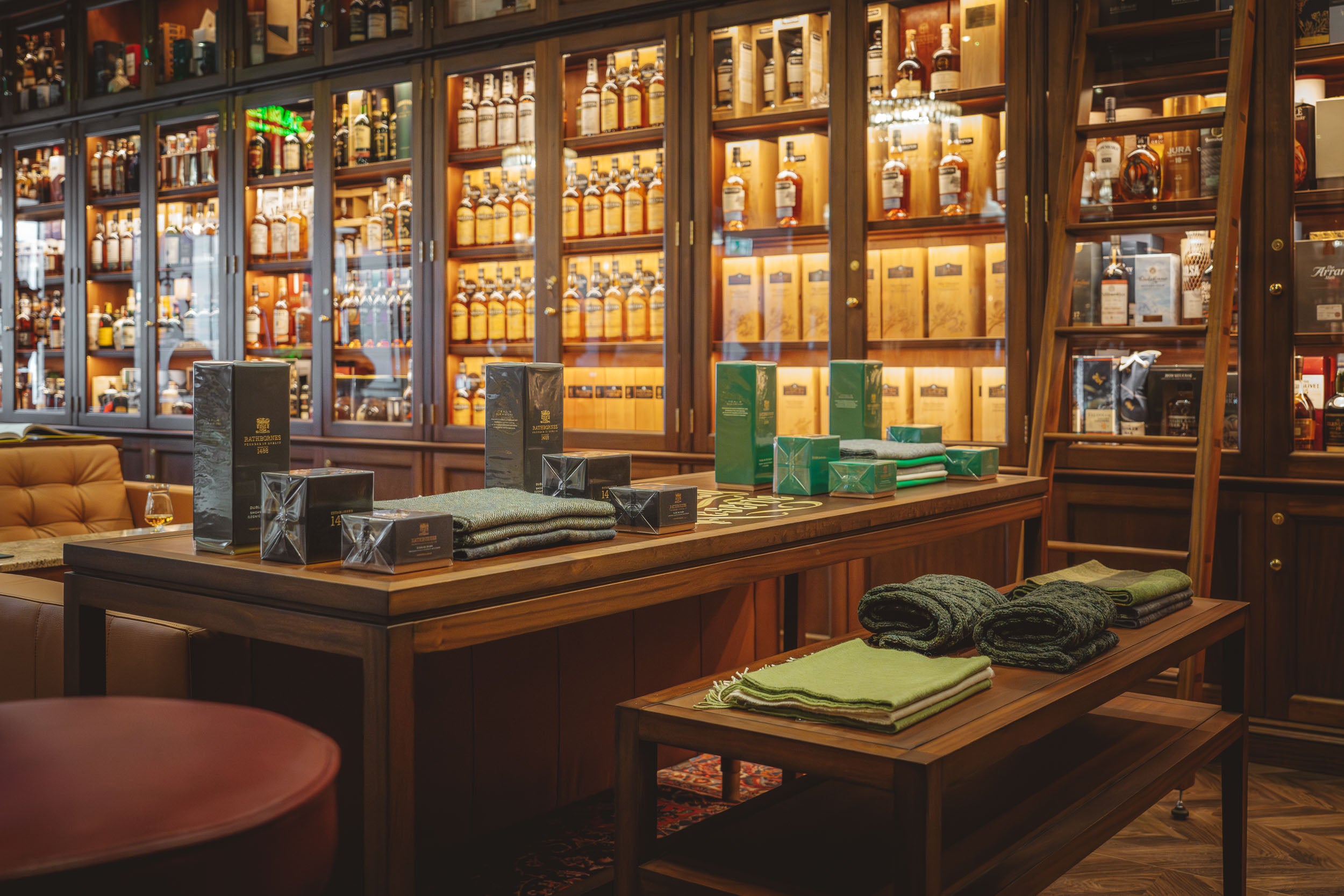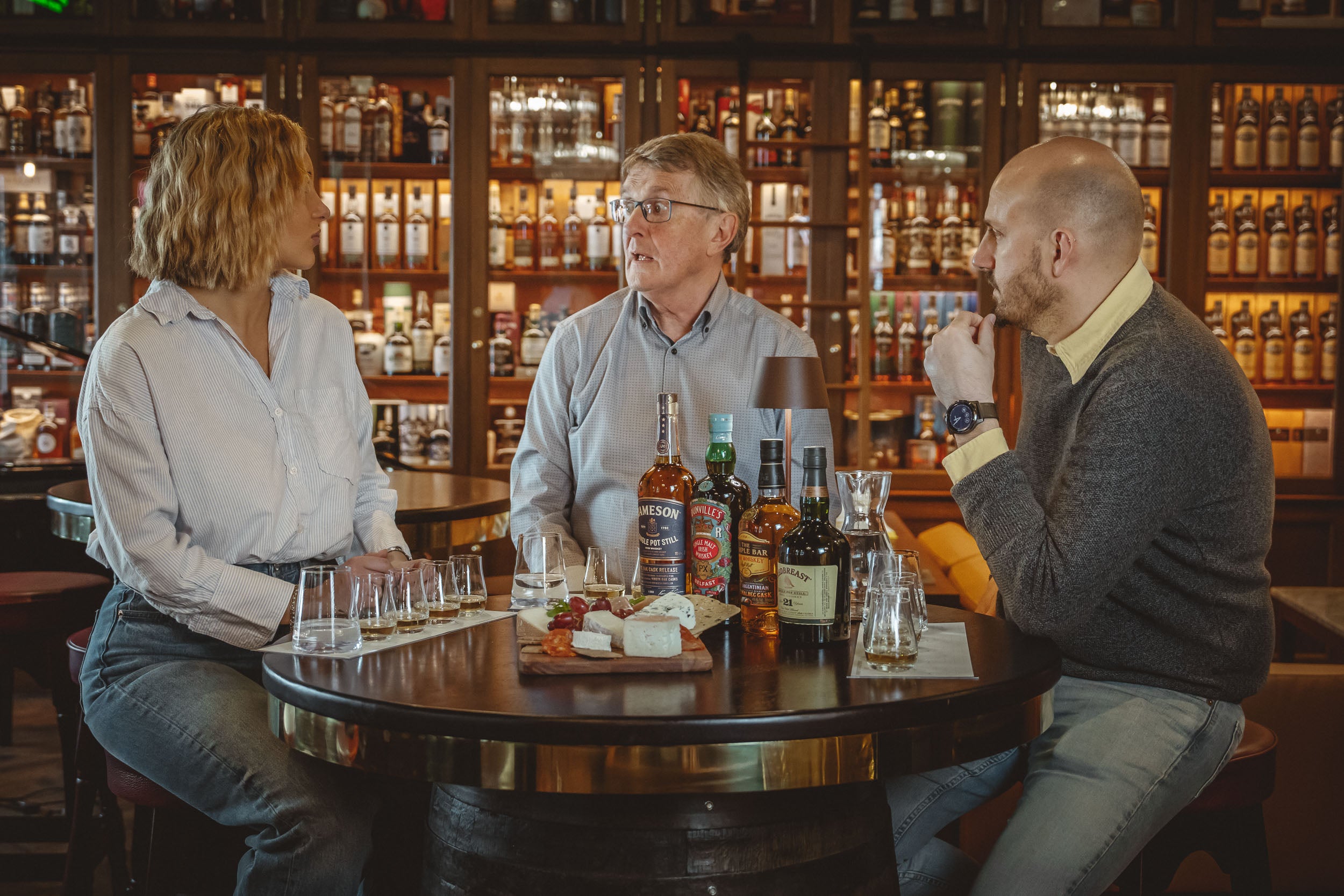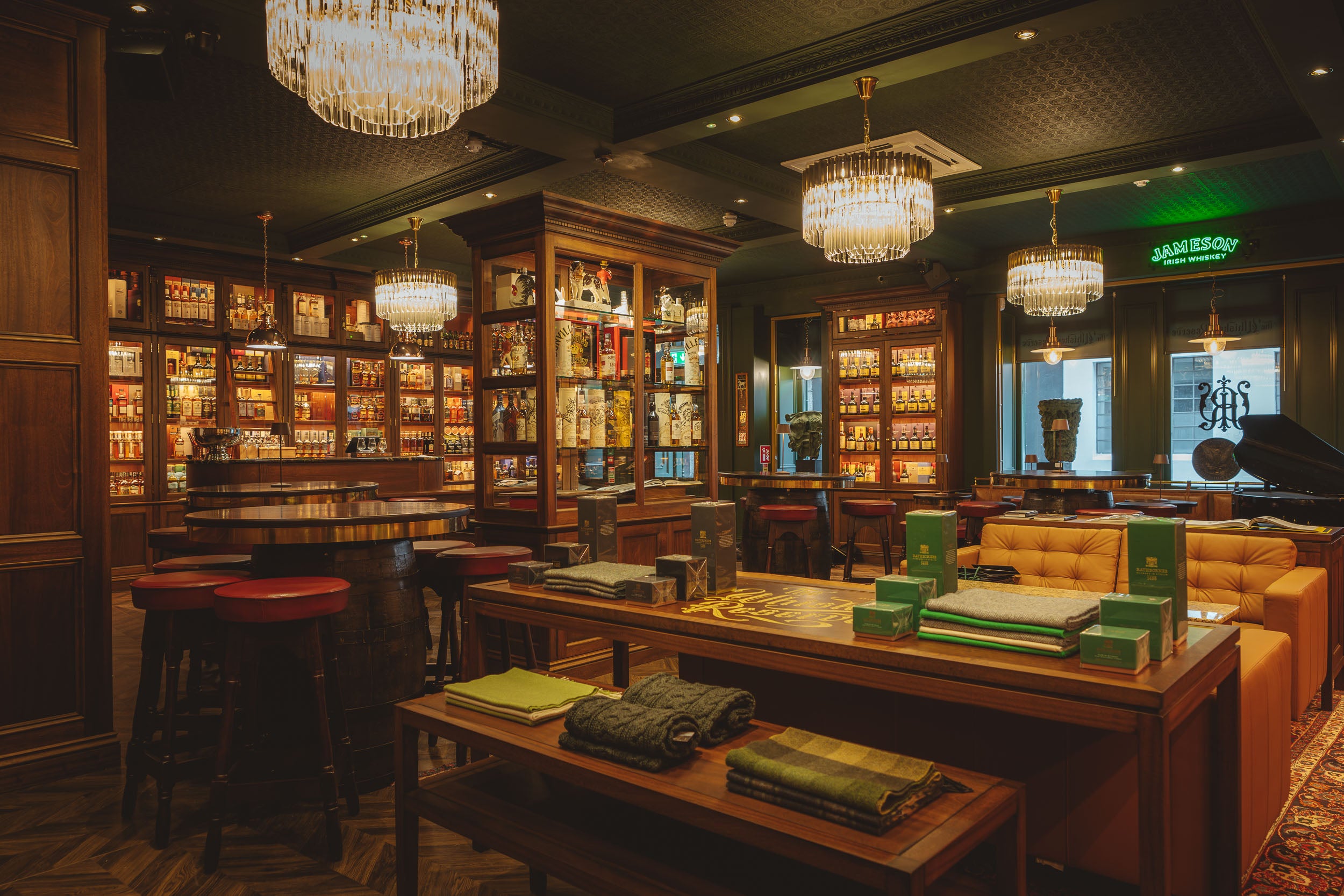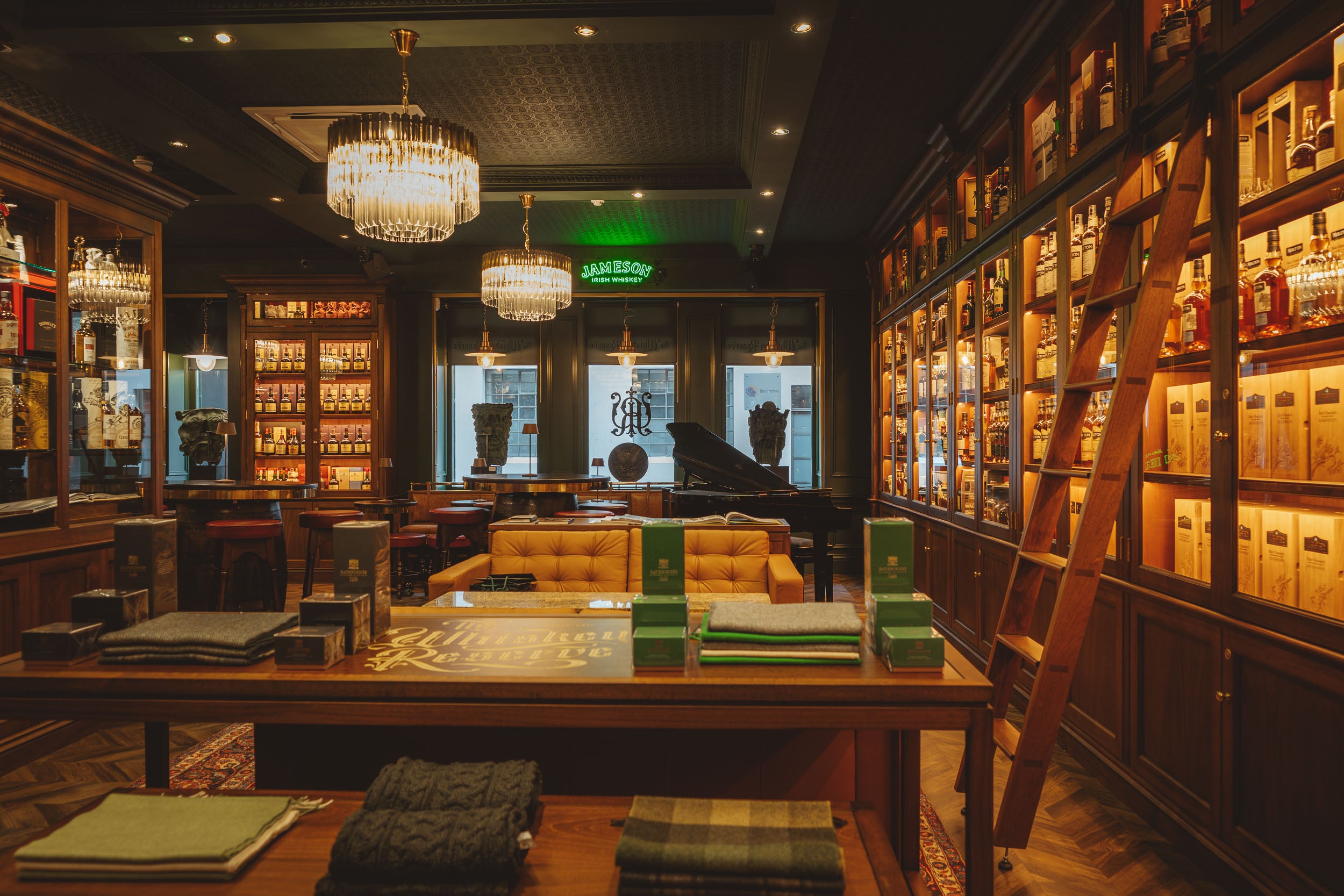 The Temple Bar (intermediate) - Whiskey Tasting Experience
At Temple Bar, we are proud to host a vast selection of whiskey, each telling a unique story. With a firm belief in the diversity and depth of whiskey, we have curated two Temple Bar whiskey tastings that cater to both beginners and seasoned enthusiasts. We present to you our beginners' option, an entry point into the vibrant world of whiskey, celebrating the heart of the Temple Bar range.

1. Temple Bar Original: Begin your journey with our Temple Bar Original, the foundation of our collection. This whiskey is a perfect blend of warm, welcoming flavors that provides an excellent introduction to the whiskey world. Its delicate balance of sweet and smooth notes promises an accessible yet enticing tasting experience.

2. Temple Bar 10YO: Step up to our Temple Bar 10 Year Old, a whiskey that bears the subtle complexity of a decade spent maturing. Expect an intriguing layering of flavors, a hint of spice and a touch of honey sweetness that deepen the whiskey narrative started by our Original blend.

3. Temple Bar 12 YO: As we progress to the Temple Bar 12 Year Old, savor the symphony of flavors that only time and patience can create. This expression brings a burst of richer fruit flavors and a mellow smoothness that promises to stimulate your palate.

4. Temple Bar 15YO: Culminate your beginner's tasting with the refined and robust Temple Bar 15 Year Old. This whiskey, with an additional three years of maturation, offers the most mature expression in this lineup, presenting an intricate blend of spice, dried fruit, and a hint of vanilla sweetness.

Join us in this guided exploration of the Temple Bar whiskey range. This tasting will not only engage your senses but also inspire a newfound appreciation for the art of whiskey-making. Immerse yourself in the whiskey journey that awaits you at Temple Bar, as we toast to the beginning of your whiskey adventure.
The Temple Bar (intermediate) - Whiskey Tasting Experience
---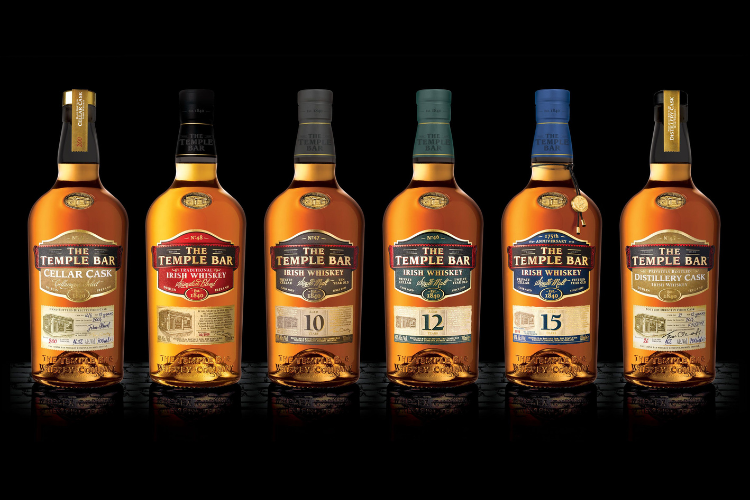 You may also enjoy
More Whiskey Reserve Tasting Experiences...
View all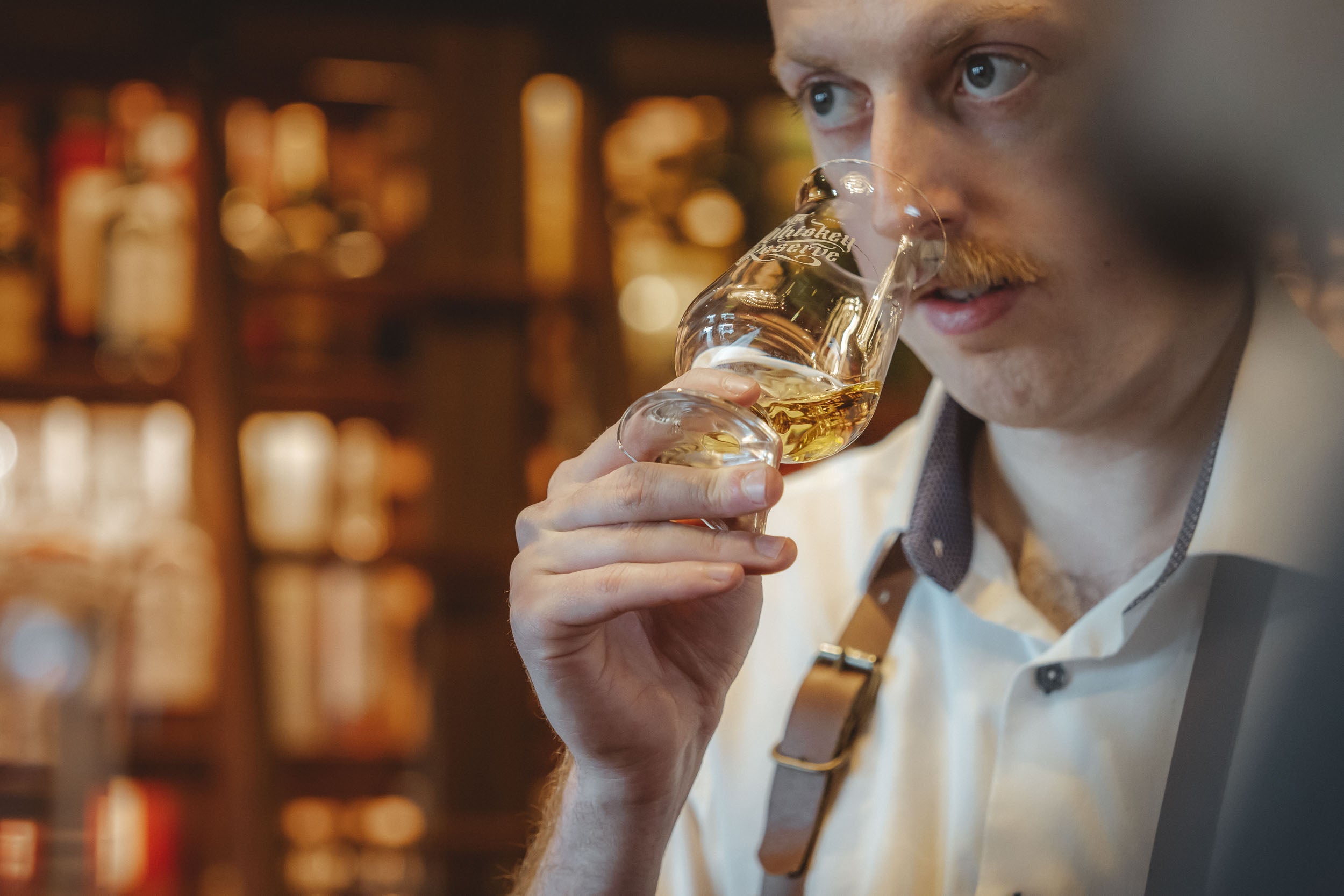 How long is a tasting experience

A tasting experience lasts approximately 45 minutes.
How many people per tasting

From an individual tasting to a max of 25 people in our large tasting room at any one time. There are individual tables for everyone to enjoy the experience in their own comfort.
Contact us if you have any queries, we would be glad to help: +353 86 666 7777
5
of Ireland's best whiskeys
900
Years of Ireland's whiskey tradition
1
Incredible location, right in the heart of Temple Bar, Dublin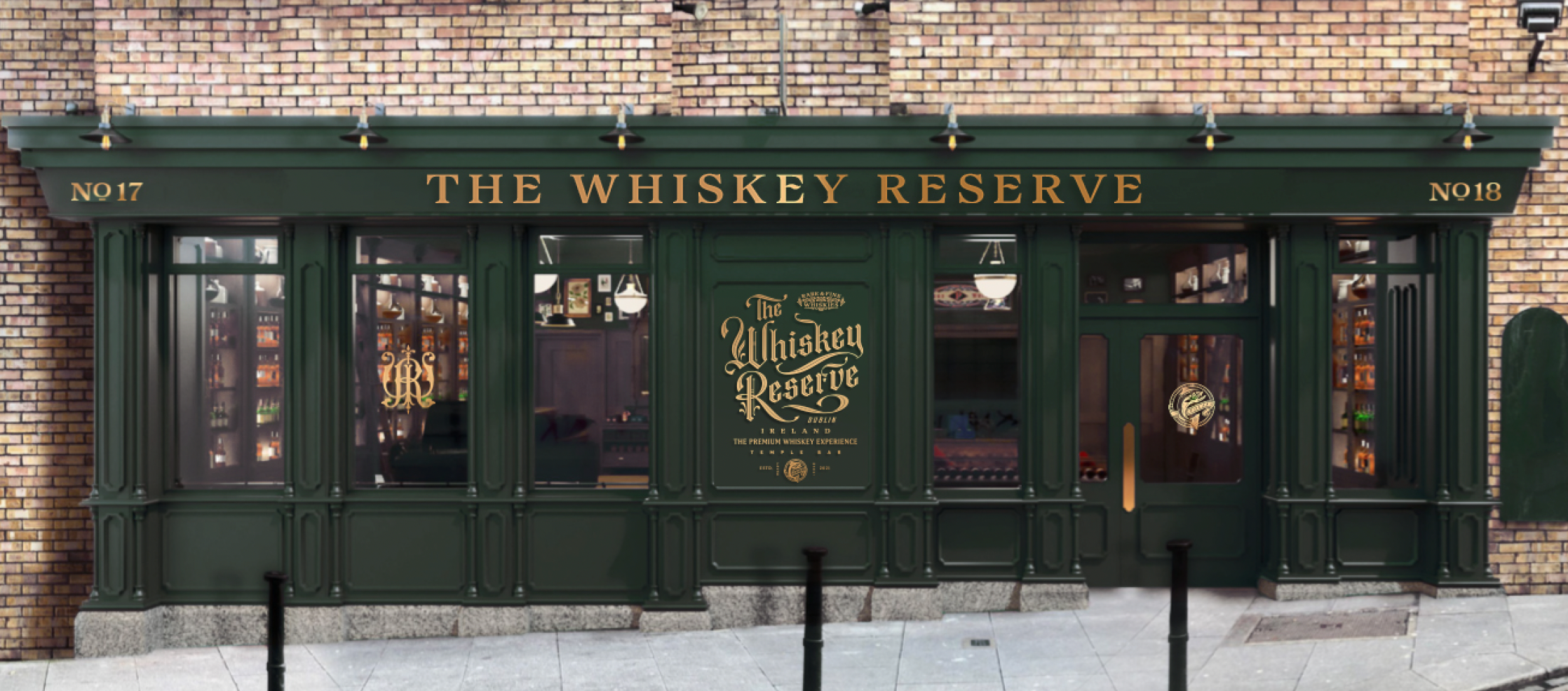 Europe's largest private whiskey collection.
Our beautiful tasting room is the perfect homage to Irelands' proud whiskey heritage.