Taste of Ireland - Whiskey Tasting Experience
Taste of Ireland" is a whiskey tasting experience that showcases the diverse and rich flavours of Irish whiskey. This special event will take you on a journey through the four different types of Irish whiskey, each with its own unique taste profile.
Our knowledgeable guide choose from a selection of the finest single pot still, single malt, blended, and grain Irish whiskies to showcase the diverse flavours and aromas of this classic spirit. You'll experience the full-bodied and spicy flavours of single pot still whiskey, the crisp, clean taste of single malt whiskey, the smooth and creamy flavours of blended Irish whiskey, and the light and delicate sweetness of grain whiskey.
Throughout the tasting, our guide will take you through the history and traditions of Irish whiskey-making, sharing insights into the production process and the unique characteristics of each style. You'll learn about the differences in production methods, the role of ageing, and the various ingredients that contribute to the distinct flavours of Irish whiskey.
So join us for a "Taste of Ireland" and discover the rich and diverse flavours of this classic spirit. Sláinte!

Our most popular flight, The Taste of Ireland takes you on a voyage around Ireland sampling the four styles of Whiskey we specialise in here in Ireland: Blended, Single Malt, Single Grain and Single Pot Still.
1. Fercullen 10-year-old (Grain): 
Carefully selected from rare stocks of aged Irish Whiskey, the Fercullen 10-year-old Single Grain Irish Whiskey has been aged exclusively in white oak for over a decade before being recasked to mature in fresh bourbon barrels. Balanced, with light, sweet, subtle tones, this inspiring Irish whiskey lends character and company to any occasion.
2. West Cork 7-Year-Old (Single Malt):
is the latest malt expression from West Cork Irish Whiskey. As per the Single Pot Still, it uses exclusively 100% local Irish grain and is matured in Bodega Olorosso casks from the Tolerina Rodriguez bodega in Cadiz, Spain for 4 years then further aged in first fill Bourbon Barrels for 3 years.
3. Jameson Single (Pot Still):
embodies the traditional Irish Whiskey making style after which it is named. Malted and unmalted barley is triple distilled for a rich, unmistakable silkiness with distinctive pot still spiciness. This Five Oak Cask Release is matured in a combination of three different types of virgin oak (Irish, European and American), in addition to ex-bourbon and ex-sherry casks. The finished result is a whiskey that is equal parts complex and smooth.
4. Kilbeggan (Blend):
is a blended Irish whiskey brand that is double rather than triple distilled. It matures for a minimum of four years in ex-bourbon barrels. The Kilbeggan Distillery was restored in 2010 after previously being a museum and warehouse for aging whiskeys made at Cooley Distillery. Kilbeggan itself was distilled at Cooley Distillery so older bottlings may reflect that.
Taste of Ireland - Whiskey Tasting Experience
---
You may also enjoy
More Whiskey Reserve Tasting Experiences...
View all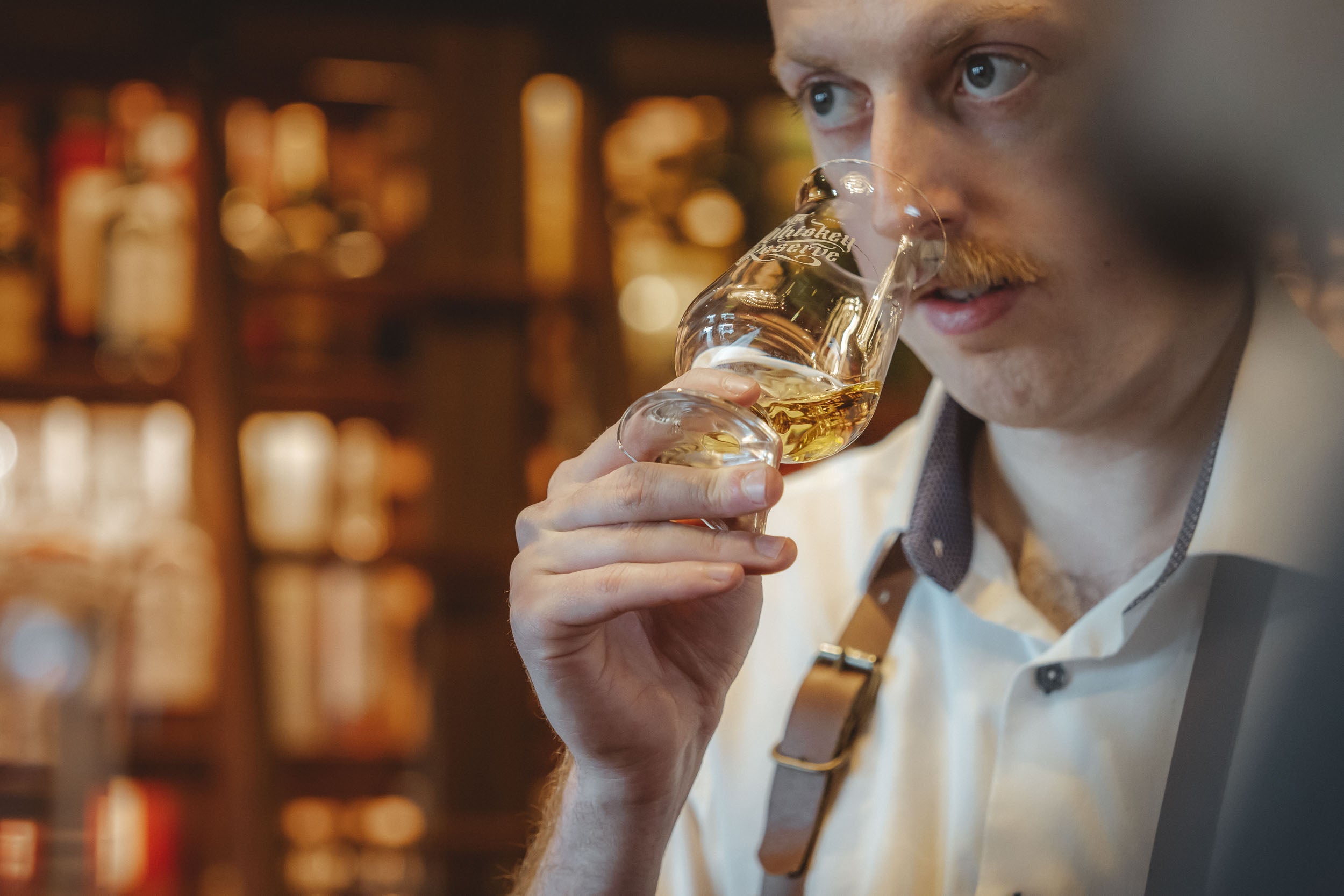 How long is a tasting experience

A tasting experience lasts approximately 45 minutes.
How many people per tasting

From an individual tasting to a max of 25 people in our large tasting room at any one time. There are individual tables for everyone to enjoy the experience in their own comfort.
Contact us if you have any queries, we would be glad to help: +353 86 666 7777
5
of Ireland's best whiskeys
900
Years of Ireland's whiskey tradition
1
Incredible location, right in the heart of Temple Bar, Dublin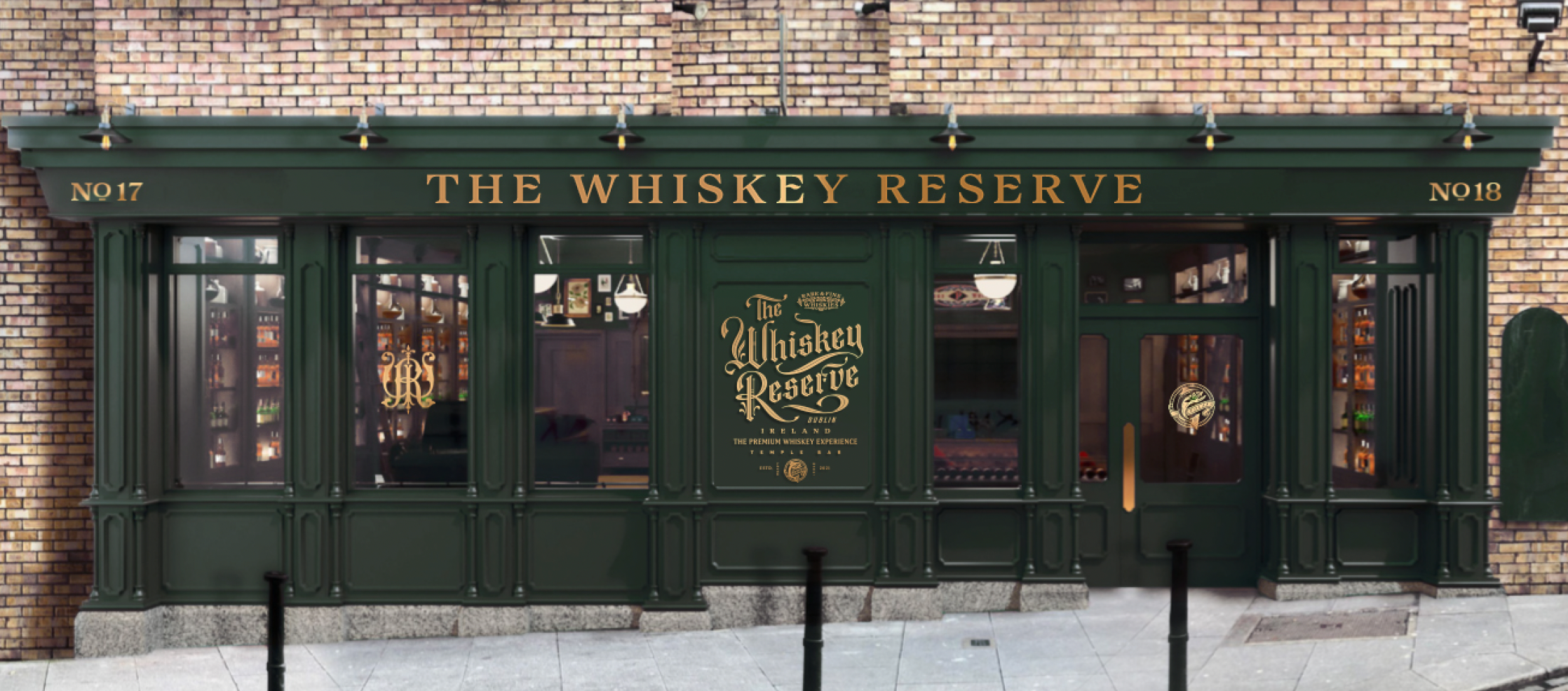 Europe's largest private whiskey collection.
Our beautiful tasting room is the perfect homage to Irelands' proud whiskey heritage.