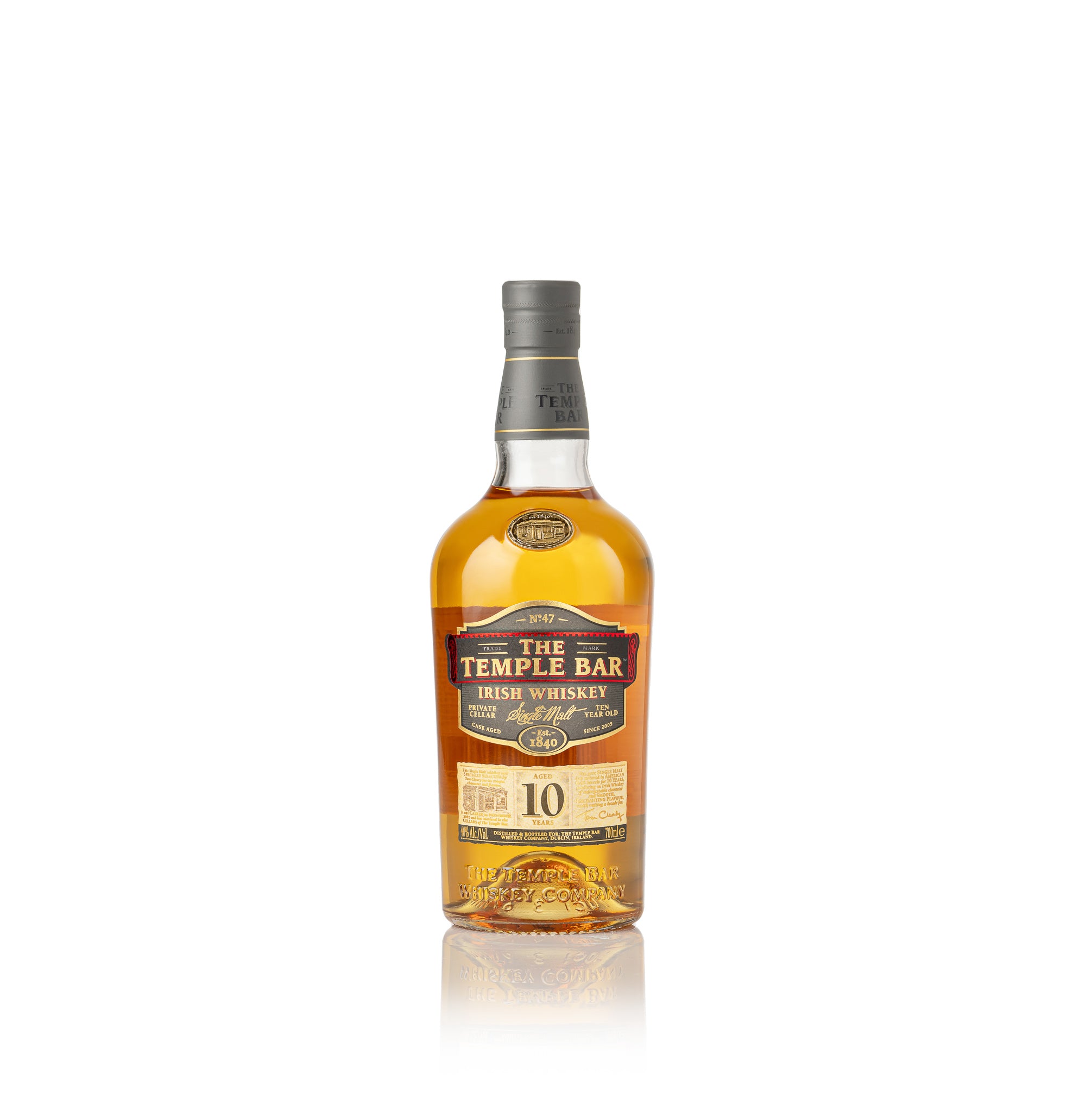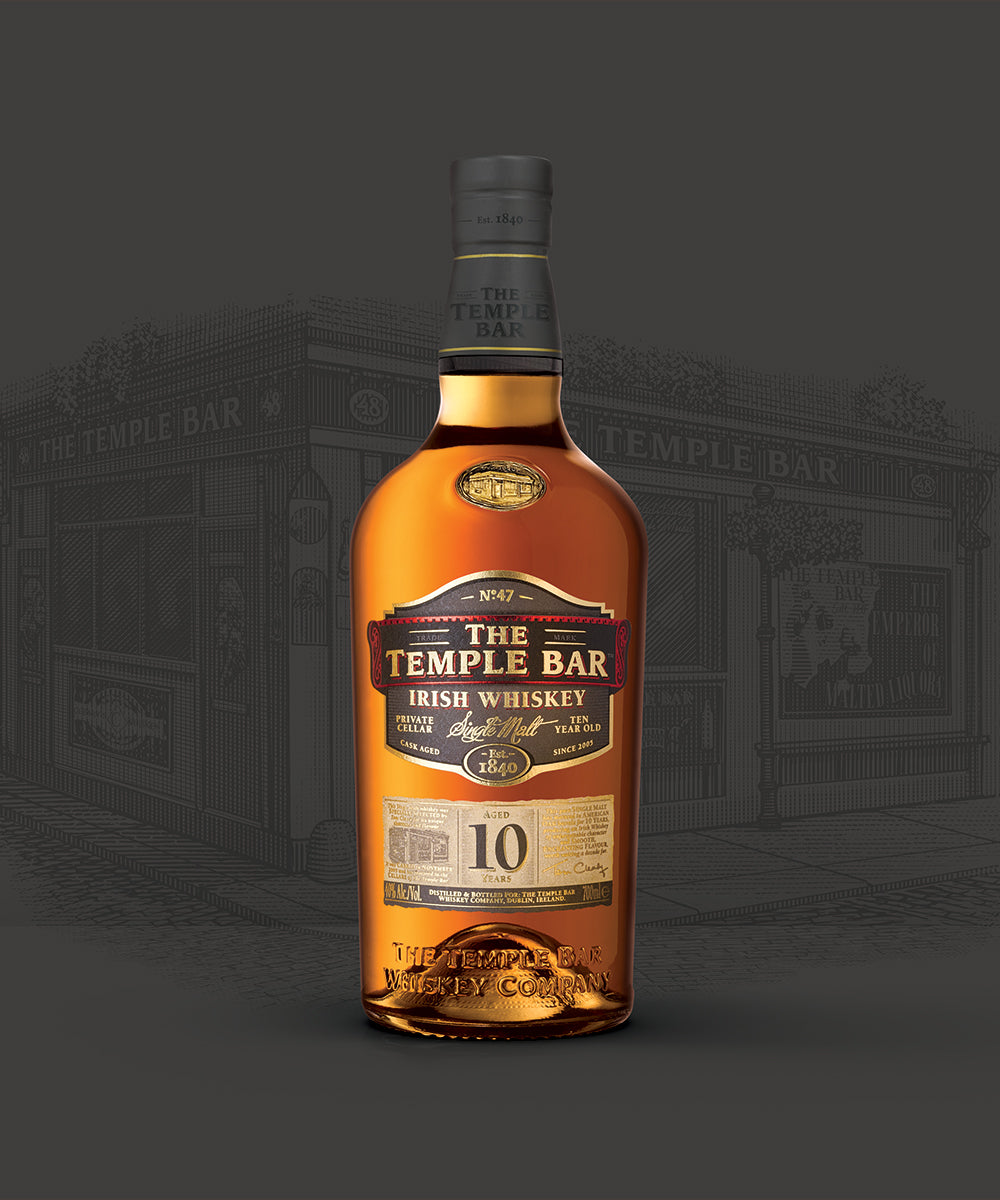 The Temple Bar Irish Whiskey - 10 Year Old Single Malt (70CL)
Description

This pure single malt has been distilled in traditional copper pot stills and matured in American oak barrels for 10 years, producing an Irish whiskey of unforgettable character and smooth, enchanting flavor… worth waiting a decade for!

Tasting Notes

Fresh and zesty on the nose with notes of citrus, cinnamon, spice, and a true malt depth and spice.

Smooth well-balanced flavor reveals honey, ripe fruits, honey, vanilla, and nutmeg, with a soft sweetness on the palate.

Soft finish with honey coming back, accompanied by more wood and spice.

ABV

40%
At our online whiskey store, we are committed to providing you with a seamless and efficient shopping experience. This extends to our delivery services, which are designed to ensure that your purchases arrive safely and promptly. Here's what you need to know:

Shipping Locations: We deliver to locations across the United States, Canada, the European Union, Australia, New Zealand, and Japan
Delivery Times: Orders are typically processed within 1-2 business days.
Shipping Fees: Shipping fees vary based on the destination and the weight of your order. The exact shipping fee will be displayed at checkout before you complete your purchase.
Packaging: To ensure the safety of your whiskey, all orders are packed with great care using robust and secure packaging materials.
Customs and Duties: For international orders, customs and import duties may be applied by your local authority. It is a legal requirement that we declare the full value of the goods on all packages and shipments may be subject to import duties and taxes, which are levied once a shipment reaches your country.
Adult Signature Required: For all deliveries please ensure someone of legal drinking age will be available to receive the delivery.
Order Tracking: After your order is shipped, you will receive an email notification with tracking information. You can use this to check the status of your delivery.

For any additional questions or inquiries, please do not hesitate to contact our customer service. We're here to help!
The Temple Bar Irish Whiskey - 10 Year Old Single Malt (70CL)
---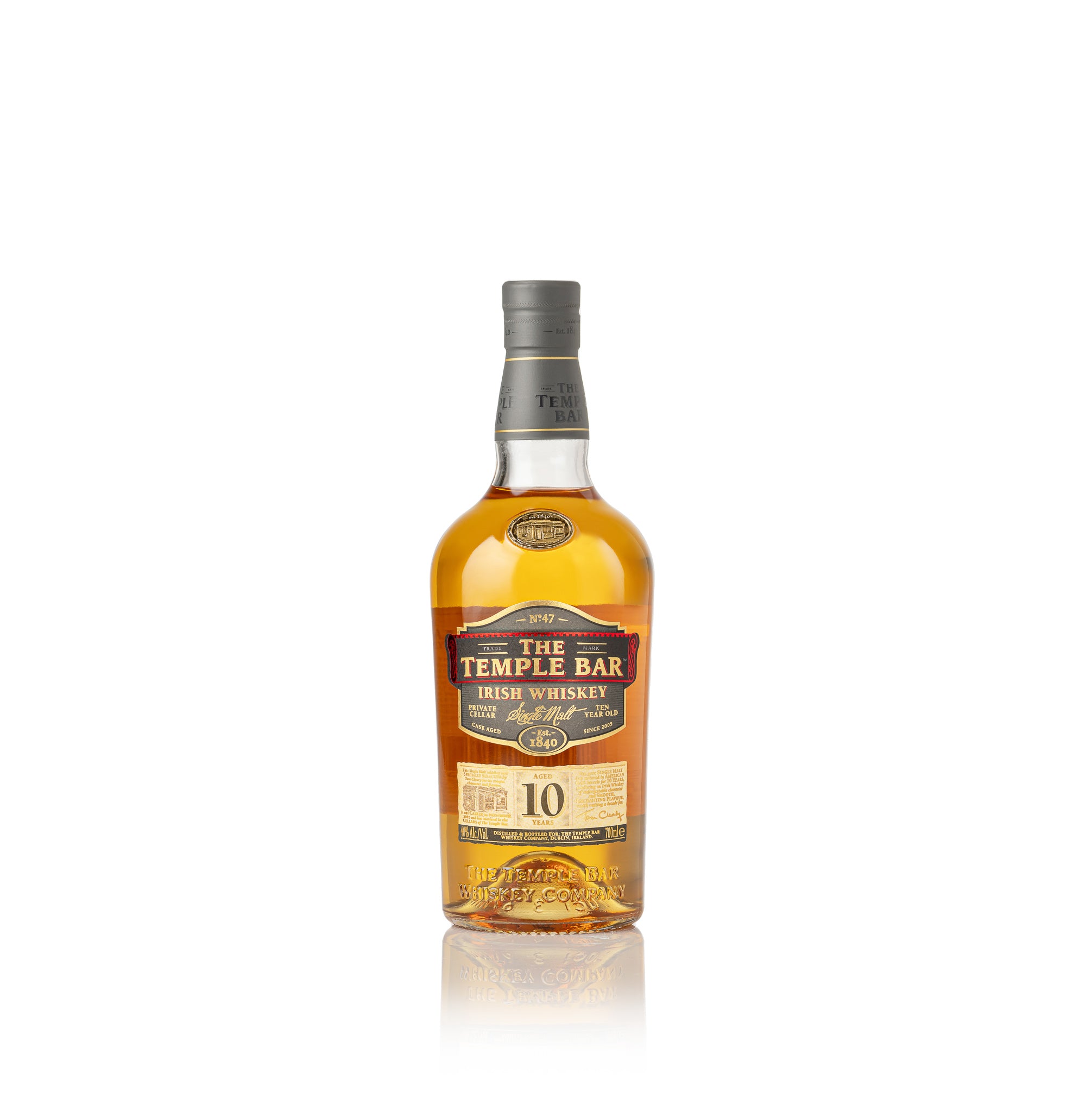 Ireland's Premier Whiskey Tastings
Experience the art of whiskey tasting with our exclusive selection of rare and exceptional whiskies. Let our expert sommelier guide you through the rich flavours and captivating stories behind each pour. Join us for an unforgettable journey into the world of whiskey at our store.
Learn More